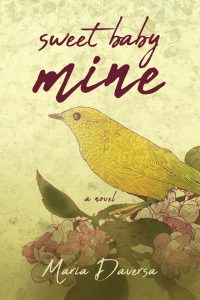 About Sweet Baby Mine:
Set in Paris, Sweet Baby Mine is about the secrets, lies, and betrayals that take a toll on those who think they've found true love. The tale is brutal, oftentimes heartbreaking, but always hopeful in its message. On the road to self-discovery, you quickly learn that no matter what anyone says—no matter what flawed message you believed about yourself growing up—you are a good person and deserve love.
Buy the book, and follow the author on social media:
Learn more about the writer. Visit the Author's Website.
Author Bio:
Maria Daversa is a licensed clinical psychologist with over thirty years of experience working with high-risk individuals. Upon earning her doctoral degree, she was awarded a fellowship with Harvard Medical School where she studied and published on a wide range of mental health issues and personality disorders. Presently, she lives in the U.S. and shares her home with her husband and two rescues. Sweet Baby Mine is her debut novel.