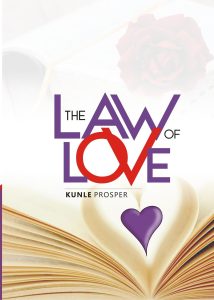 About The Law of Love:
God's identity in this New Testament era and the whole essence of Christianity is the four-letter word LOVE.
Until a believer makes this discovery and walks accordingly, he is not a Christian but an ordinary religionist.
In the Law of Love, you will discover the secret of intimacy with God, why many in the church are not Christians but deceivers, and what you must do to earn your place among the beloved of God.
Buy the book, and follow the author on social media:
Learn more about the writer. Visit the Author's Website.
Buy the Book On Amazon.
Visit the Facebook Fan Page.
Visit the Twitter page.