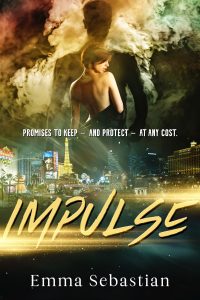 About Impulse:
When a secret becomes too much to bear….
Eight years after a mistake that almost cost a young lawyer her career, she's charged with negotiating her biggest business deal yet. When she finds that mistake sitting across the boardroom table with his hands bound by vicious blackmail, she must tread carefully for the risks are great when mixing business with pleasure.
Buy the book, and follow the author on social media:
Learn more about the writer. Visit the Author's Website.
Author Bio:
Since I write different genres, I decided to do the romance under a different pen name; two actually. This is one of the first romance/mystery novels I wrote as Emma Sebastian.