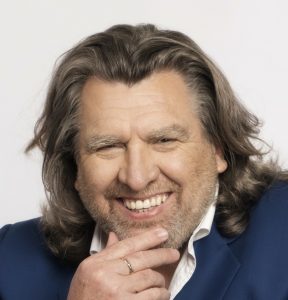 Featured Interview With Richard Evans
Tell us a little about yourself. Where were you raised? Where do you live now?
I was born in Williamstown, in Australia. I have been lucky enough to have had and eclectic career including service as a national industry leader, corporate senior executive, business owner, semi pro-footballer, actor, and media commentator.
I was also lucky enough to have been elected to the Commonwealth Parliament of Australia during unprecedented times in the 1990s, giving my books added authenticity.
I figure there's a political story everywhere. As a political insider, I recognise the tribalism, the warped egos, the ruthless power, and the lonely insecure life of a politician, therefore writing thrilling character-driven stories about this exotic, mysterious world. I am presently working on three political thriller series.
The Democracy Trilogy provides insight into the ruthless nature of politics and the politicians doing whatever it takes to get what they want.
The Referendum Series examines the social dilemmas within the community with the government seeking the electorate decide via referendum. Contemporary issues are examined, such as First Nation rights in Forgotten People, euthanasia in The Kill Bill, and water rights in The Mallee.
Jack Hudson MP is a 10 book series beginning with Horrible People and follows the power struggles and personal challenges of a novice member of parliament's career seeking to reach the ultimate leadership role of Prime Minister.
I live above a pub, opposite a church with my wife in the small bayside village of Williamstown, overlooking Melbourne, Australia.
At what age did you realize your fascination with books? When did you start writing?
My first creative piece my mother kept was at primary school in grade 1, extolling the virtues of romance with my girlfriend at the time. Simple but thrilling in its narrative. My writing progressed at various times until I moved into business and began a career in writing columns, newsletters and other corporate words coming back to creative writing when I met Norman Mailer at Dobson's bar and grill in San Diego during the 1996 Republican Convention.
Mailer's advice to me about writing was to stop talking about it and just do it. I think the Nike account manager may have been nearby. Since that time I have worked to develop a readable page turning style.
Who are your favorite authors to read? What is your favorite genre to read. Who Inspires you in your writings?
BE CREATIVE AND ORIGINAL
Where do you start when trying to explain the influences of one's reading and writing. Enid Blyton and Agatha Christie were early favourites, but as I discovered literature Shakespeare became intriguing as did Chekov.
Of course, the great genre writers like Archer, Baldacci, Childs, Grisham and Patterson have been an influence as has playwright, Aaron Sorkin. Other writers include Neil Gaiman, and Australians like Sally Hepworth, Bryce Courtney and Jane Harper providing further direction and inspiration.
But ultimately the curse of the novice writer is imitation.
Too many new writers use tropes and character stereotypes used before seeking success and failing to realise readers want originality and not copies. If we as writers are serious about the readability of our work, then we all must find our own voice and create our own original stories.
Tell us a little about your latest book?
FORGOTTEN PEOPLE: First nations have never ceded sovereignty and want their culture and country back.
She wants her culture and country back. Independence was never ceded, and she will do whatever it takes to get it back, including sacrificing her life. When government peace talks stop, the revolution begins.
Should a government be obliged to negotiate a treaty with First Nations, ending decades of discrimination and disrespect for the Forgotten People, or will it defeat the revolutionaries fighting for justice in this gripping Australian political thriller?
Revolutionary leader, Nellie Millergoorra, campaigns for an Aboriginal homeland to preserve indigenous culture by advocating the prohibition of mining in Arnhem Land using a United Nations declaration to convince a disrespectful government to sign a treaty. Nellie will do whatever it takes to finally gain independence and end government regulation over her people.
When there is no agreement, she recruits mercenary special forces to inflame community chaos establishing an explosive aboriginal revolutionary movement. Using high-tech intervention, the mercenaries destablise the national energy grid starting a fanatical revolution with chaos on the streets. The mercenaries' secret intent is to steal money when security systems are disabled when the energy grid is down.
A contemptuous government is forced to the negotiation table to agree on a peace agreement putting an end to the escalating hostile revolution. Millergoorra wants more and demands sovereignty for First Nations, proclaiming a partitioned homeland for Aboriginal people is non-negotiable.
In a surprising confrontation with a reluctant prime minister, who is threatened with an ultimatum he can't ignore, Millergoorra negotiates a treaty whilst facing her own battle for survival.
Forgotten People is a gripping political thriller featuring surprising plot twists, compelling characters, and a kick-arse female heroine. If you like fast-paced, page-turning thrillers then Richard Evans' third book will not disappoint you.
Buy Forgotten People today and join the revolution.
I thoroughly enjoyed the book and did not want to put the book down, but neither did I want the story to end! Congratulations!– TRINITY MARKETING
'This is an outstanding debut from Evans, and this terrific read comes highly recommended.' – GOODREADS
'From former Federal MP Richard Evans comes this exceptional political thriller …' – CANBERRA WEEKLY
Connect with the Author on their Websites and Social media profiles