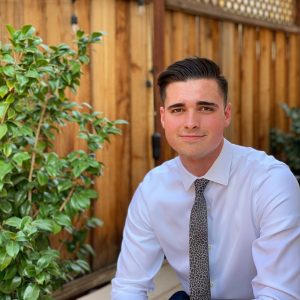 Featured Interview With Nathan Gewondjan
Tell us a little about yourself. Where were you raised? Where do you live now?
Nathan is a best-selling author, business owner, and an investor. He was born and raised in California and has been studying and applying principles of entrepreneurship and investing since his early teens. Nathan is passionate about setting the human mind free and allowing people to do what they love. He believes that anything you do can produce massive wealth. His book-Open-Minded Education contains the secret to do just that.
At what age did you realize your fascination with books? When did you start writing?
I began to be fascinated with books in my mid to late teens. I began reading Think and Grow Rich by Napoleon Hill. The book changed the way I think and therefore, changed my life. Growing up I never enjoyed writing unless it was a script for a movie. It wasn't until I was a bit over the age of 20 that I started to enjoy and get serious with writing. Not long after, my brother and I published our book: Open-Minded Education.
Who are your favorite authors to read? What is your favorite genre to read. Who Inspires you in your writings?
My favorite authors to read are Bob Proctor, Dr. Joe Dispenza, Robert Kiyosaki, Napoleon Hill, and Grant Cardone. I LOVE to read self-help, business, personal development, and mindset books. I also enjoy a good financial education book as well. My book, Open-Minded Education is a hybrid of all of these.
Tell us a little about your latest book?
My latest book is called: Open-Minded Education: How to Do What You Love and Make Millions. The premise of the book is that anyone can become a millionaire.
Here's what you'll discover in Open-Minded Education:
-How to discover your passion.
-Abundance vs. lack mindset and how to maintain the mindset needed to achieve your goals.
-The backstory behind the U.S. education system.
-How to get started as an Investor.
-How to inspire others to be self-motivated.
-What Albert Einstein termed to be the "8th wonder of the world" and how to use it to build wealth now and in the future.
In its original form, "education" means to draw out from within. You have a dream and passion inside of you. Learn how to set your mind free and watch the magic happen.
You'll also learn:
-6 ways to teach and inspire others
-The truth between an employee and an entrepreneur
-What is inflation and how to protect your money (gold, silver, and other real assets)
-How to find a lifelong mentor to help you get to where they are (networking)
-Why gratitude is essential to building true wealth (inner happiness)
-Basics of creating a mastermind
-Simple, easy, and reliable ways to start investing
-How to take responsibility for your education and learning
Open-Minded Education is the secret to taking the lid off your dreams and making them a reality.
Connect with the Author on their Websites and Social media profiles
Nathan Gewondjan Facebook Page