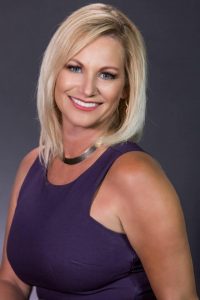 Featured Interview With Maureen Scanlon
Tell us a little about yourself. Where were you raised? Where do you live now?
I am the CEO and Founder of Maureen Scanlon Life Coaching. I am a Native of Arizona, grew up in the city of Glendale. I have a wonderful husband named Dennis, am a mother of 3 adult children and 3 grandchildren. My furry babies are Jade (chihuahua) and Brodie (Australian Shepherd), plus a Bengal kitty named Grayson who believes he is the 3rd dog.
At what age did you realize your fascination with books? When did you start writing?
I've always loved to read! To be completely honest, however, I never aspired to be a writer. In my journey of change, I was told by a good friend that they saw my picture on the cover of a book, so I said, "ok, I guess I'm writing a book". It was a joyful and easy process for me and I have enjoyed the readers and discussions that have come from it.
Who are your favorite authors to read? What is your favorite genre to read. Who Inspires you in your writings?
Oddly enough, although I wrote a non-fiction, inspirational book, I really love suspense fiction. I'm a huge fan of Sandra Brown.
My Inspiration for writing comes from…….my furry babies of course 🙂
Tell us a little about your latest book?
My book, "My Dog Is More Enlightened Than I Am", is a fun, inspirational and easy read.
I looked at my dogs and just realized while I was in the midst of a stressful day, how easy going and carefree they live life. I started recognizing the different ways they show affection, loyalty, and gratitude. I realized how I could take my lead from them, to not only live that way, but to help my friends and Coaching clients to also. I wrote each chapter down and then started writing. It took 8 weeks for me to complete and it was so much fun!
---
If you enjoyed this writer's interview, check out our Featured Authors page. We have some of the best authors to learn about. They are just waiting for you to discover them. If you enjoyed this writer's interview feel free to share it using the buttons below. Sharing is caring! If you are an author and want to get exposure to new readers submit your book to our book promotion service.