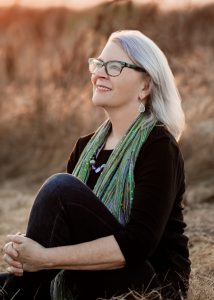 Featured Interview With Mary Camarillo
Tell us a little about yourself. Where were you raised? Where do you live now?
I grew up in Charlotte, North Carolina. My father worked in aerospace and was transferred to Southern California when I was fourteen. After high school, I went to work for the post office. It might be genetic–both her grandfathers were railway mail clerks. I sorted mail, sold stamps, worked in the accounting office, went to night school, and earned a degree in business administration, than spent nights and weekends sitting at my kitchen table, studying and passing exams to become a Certified Internal Auditor and Certified Public Accountant.
I live in Huntington Beach, California with my husband who plays ukulele and their terrorist cat, Riley who has his own Instagram page.
At what age did you realize your fascination with books? When did you start writing?
I've always been a voracious reader. I was the kid who checked out as many books as possible from the library. In high school I wrote poetry and edited the literary magazine. I thought about a career in journalism but unfortunately let a sour teacher convince me otherwise. I started writing fiction just before I retired from the Postal Service. I took classes at local colleges, joined writing groups, went to writing conferences, and worked on my own. My short stories and poems haven been published in journals such as Lunch Ticket, Sonora Review, 166 Palms and The Ear.
Who are your favorite authors to read? What is your favorite genre to read. Who Inspires you in your writings?
I read widely. One of my favorite authors in Elizabeth Strout. I love her character Olive Kitteridge and I love the form of linked short stories, such as Louise Erdich's "Love Medicine," Anne Sanow's "Triple Time," and Julie Zuckerman's "The Book of Jeremiah." Susan Straight is a huge inspiration in my writing because she is a master of writing about Southern California. She is the award-winning author of the memoir "In the Country of Women," eight novels and two children's books. She's also a teacher at UC Riverside and curates a fence garden bookstore.
Tell us a little about your latest book?
My debut novel "The Lockhart Women" was published in June of this year by She Writes Press. It's about a family, living beyond it's means in Huntington Beach, California in the 1990's. Frank Lockhart is a postal employee, Brenda Lockhart is a gorgeous, stay-at-home mom, Peggy Lockhart has just graduated high school and dreams of university, and Allison Lockhart is in love with a golden surfer boy.
Frank Lockhart announces he's leaving Brenda on the night of O. J. Simpson's slow speed chase through Southern California, June 17, 1994. He's in love with another women, an older (and in Brenda's opinion) much less attractive coworker. Brenda's never worked outside the home. She needs to look for a job. Instead, she turns on the television and gets hooked on the Simpson trials. She's convinced Simpson is innocent. Meanwhile, her two teenage daughters are busy making their own bad decisions about lovers and crime.
I started writing this novel about six years ago. I was always fascinated by women who would tell me they wished they'd waited to get married and start a family, because they felt like they'd missed out on life. I wanted to explore choices and regrets. Everyone has them. And I thought the Simpson trial would make an interesting background to a family drama. The book is not about OJ Simpson or whether or not he was guilty. The Simpson trial is simply the soundtrack.
June of 1994 was a critical point in American television. Helicopters were just being used to capture news. Reality television was in its infancy. For the first time during the Simpson trial, cameras were allowed in the courtroom, pre-empting cartoons and soap operas. And this was also America's introduction to the Kardashian family.
The Lockhart Women has received wonderful endorsements and reviews. Kirkus Reviews said, "A family is thrown into chaos in 1990s Southern California in Camarillo's debut…and the novel's ending is a satisfying one. An emotional portrait of three women dealing unexpected change."
Richard Bausch, award-winning author of nine story collections and twelve novels including "Peace" and "Hello to the Cannibals," called the prose "lively, companionable, and quite satisfyingly observant in ways that surprise and delight."
Susan Straight described The Lockhart Women as "deeply and thoroughly Southern Californian, in all the perfectly detailed cities and streets and, of course, freeways, but also in the evocation of its time – the 1990s. These women are vivid portraits – flawed and desperate and seeking redemption."
And Eduardo Santiago, award-winning author of "Tomorrow They Will Kiss" and "Midnight Rhumba," said it was "Unputdownable."
Connect with the Author on their Websites and Social media profiles