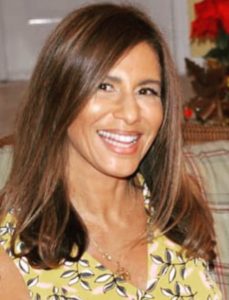 Featured Interview With Lucia Matuonto
Tell us a little about yourself. Where were you raised? Where do you live now?
I am a writer and painter. I grew up in Rio de Janeiro, Brazil, and now I am living between the US, Spain and Italy. I have been living in many countries where I had the opportunity to learn about different cultures and to open my mind to the world. As a Physiotherapist, I used to treat disabled children and learned to enjoy entering their fantastic and emotional world. I love animals and I have a cat called Atila.
At what age did you realize your fascination with books? When did you start writing?
Since I was little I preferred reading books over playing with dolls. Reading fascinates me and I cannot spend a day without reading or writing. I started writing blogs and short stories about 20 years ago.
Who are your favorite authors to read? What is your favorite genre to read. Who Inspires you in your writings?
My favorite writers are John Grisham, Stephen King, Agatha Christie, Mario Vargas Llosa and Isabel Allende.I also enjoy reading children's chapter books .
My favorite genres are suspense and adventure. I am inspired by Kate DiCamillo's books for children.
Tell us a little about your latest book?
Zoe the crab tells the story of a clever little crab, who is very curious about the exciting world around her. However, she is also afraid to face the many challenges that wait for her on the crowded beach, outside her safe and cozy hole. To accomplish her desire of getting out, discovering new places and making many new friends, she has to deal with predators, humans, snakes, and all kind of unplanned surprises. Zoe is puzzled and bothered by the fact that she walks sideways. She thinks it is silly and very inefficient. She keeps trying to walk forward. She is always questioning her brothers why only crabs walk like this, while her brothers keep making fun of her. She has no friends and sometimes she is so tired that she just wants to stay at home with her mom.
She is the youngest of three siblings and she is sometimes more mature than her teenager brothers, who are always getting into trouble.
One day she gets also dragged into it, suffers an accident and ends up lost on the beach. Zoe needs for once and for all to face her fears and have the courage to search for her way back to her family. In fact, this turns out to be the best day of her life yet, because she finally meets friends and proves to herself and to her family how much she can accomplish and how strong she can be.
Connect with the Author on their Websites and Social media profiles