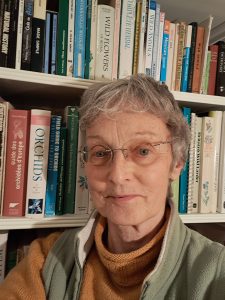 Featured Interview With Julie Watson
Tell us a little about yourself. Where were you raised? Where do you live now?
I retired from teaching in higher education in 2016 and now live on the Isle of Wight off the south coast of the UK where I do some voluntary teaching of refugees and gardening at Osborne House, an English Heritage property that once belonged to Queen Victoria. I also like kayaking and when not writing, I have a small cat who demands a lot of my attention.
At what age did you realize your fascination with books? When did you start writing?
As a child I remember being fascinated by a picture book about different countries around the world. This made me want to travel and see faraway places. I also started to write stories from my imagination. Later in my professional life as a teacher, I wrote academic papers- a very different kind of writing. Early in my twenties, a fortune teller read my hand and told me I could write – many years later in my retirement I set out to prove her right!
Who are your favorite authors to read? What is your favorite genre to read. Who Inspires you in your writings?
I write mostly in the travel genre and much of my reading is in this genre too. I read widely but have particularly enjoyed reading many of the great travel writers: Bruce Chatwin, Patrick Leigh-Fermor, Dervla Murphy, and more recently Colin Thubron, William Dalrymple, Paul Thoreau. In fiction, my favourite writer is Dostovesky.
Tell us a little about your latest book?
My latest book, being published by Beachy Books in April 2023, is called 'Travel Takeaways: Around the World in Forty Tales'. It is something a little different from the usual travel book in that it is a collection of short stories that spans a lifetime of travelling. Each true story revolves around an incident, a chance meeting, a strange event from thirty or so different countries. It is a memoir with a difference and allows the armchair reader to travel around the world in an immersive travel experience! The book should be available to pre-order or buy when you read this!
Connect with the Author on their Websites and Social media profiles