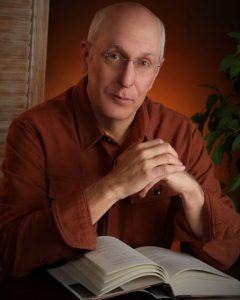 Featured Interview With Jeff Pollak
Tell us a little about yourself. Where were you raised? Where do you live now?
Most of my upbringing occurred in Riverdale – not the one in the Archie comics, the one in the Bronx (part of New York City). Although my dad died when I was three and my mom passed when I was sixteen, my childhood years provided a positive upbringing and prepared me well for adulthood. I attended college in Buffalo, N.Y., and soon after graduating I moved to Los Angeles for law school. My career in and around civil litigation lasted thirty-five years, and now, in my retirement, I write fiction.
At what age did you realize your fascination with books? When did you start writing?
My earliest childhood trauma involved books. On the first day of first grade, my teacher divided the class into groups based on our respective reading skills. I was lumped into the kindergarten-level group, which upset me so much I cried. I thought I belonged in the advanced reader group. So I decided to prove to my teacher that I belonged there. I began to read everything I possibly could, and well before Thanksgiving I'd moved into that advanced group. I became a voracious reader as a result. But I never thought of myself as an author until I retired and decided to give it a try.
Who are your favorite authors to read? What is your favorite genre to read. Who Inspires you in your writings?
My current favorite authors are, in alphabetical order, Neil Gaiman, David Mitchell, Haruki Murakami, Iain Pears and Daniel Silva. I love books too much to have a favorite genre, but I read a lot of suspense novels. As for my own writing style, my debut novel, First Second Coming, was influenced more by Neil Gaiman, Terry Pratchett and Douglas Adams than anyone else, but I can't say that any single author has inspired my writing.
Tell us a little about your latest book?
After five years of working on First Second Coming, it was published in August as a supernatural romantic suspense novel. Yes, that's three genres rolled into one story.
Earth's new god provides the supernatural element. He's a planetary turnaround specialist, hired by Milky Way Galaxy, Inc. in 2027 to replace the retiring New Testament God. The new deity's task is to bring Earth back into compliance with MWGI's planetary operations standards.
Suspense derives from the first step the new God takes. He must decide whether to include humans in his turnaround plan. He chooses to test their ability to cooperate with each other, and assist him, with this ultimatum: within sixty days religious violence must be brought to a permanent end, without heavenly help. Failure means mankind's extinction.
The romance element comes into play after God introduces himself to earthlings by appearing for an interview on a talk show, which he beams worldwide. The shows' co-hosts, Ram Forrester and Brendali Santamaria, are anointed as the only media reporters approved by God to report on the progress of discussions to prevent religious violence. In addition to monitoring that conference, Ram and Bren must evade a fringe religious group seeking to kill them for promoting a false god, and do their nightly shows. All this brings them closer. Romance blooms as the specter of extinction threatens to bring their love to a premature end.
Connect with the Author on their Websites and Social media profiles