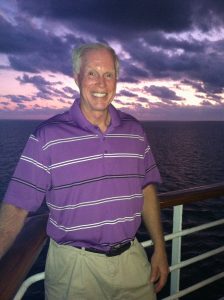 Featured Interview With Gary Hope
Tell us a little about yourself. Where were you raised? Where do you live now?
I live in Winston-Salem, NC, which is the location of my book "Abbey." I've used several locations from Winston in the book, anyone who lives anywhere near here will be familiar with them all.
At what age did you realize your fascination with books? When did you start writing?
I've written four non-fiction books (really just for my family and friends), but my mind wanted to wander and explore and enhance…so I wrote my first novel last year, titled "It's Too Late To Die Young Now" and have just released my second novel called "Abbey." This latest book does come with precautions however…. I must warn you, the love and passion and human emotions in this book may lead you to lie down helplessly on your couch and watch Lifetime movies all day…..are you willing to take that chance?
Let me know.
Who are your favorite authors to read? What is your favorite genre to read. Who Inspires you in your writings?
I enjoy good books. I like to be entertained. Whether that be by biographies, fiction, thrillers or whatever….I just like good writing.
Tell us a little about your latest book?
As I explained earlier, "Abbey" is a story of love —-not a love story. It's a story that will humor you, make you wish for the passion that is displayed and ultimately force you to believe in what you never thought was possible. A love unending, ultimate and all-encompassing.
Connect with the Author on their Websites and Social media profiles