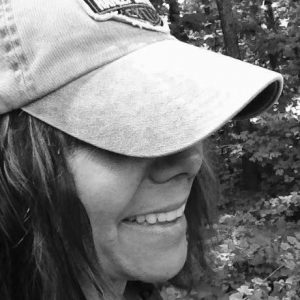 Featured Interview With Dori Ann Dupré
Tell us a little about yourself. Where were you raised? Where do you live now?
I was born and raised in a small steel mill town on the Delaware River in New Jersey. I attended Liberty University in Lynchburg, Virginia where I trained for four years in the University of Virginia's Army ROTC program. After serving in the US Army as a Military Intelligence officer, my family and I settled in the Research Triangle are in North Carolina, where I have worked in the legal community and raised my two daughters. Now, with both of my daughters in college, I live in Pittsboro, a small rural town south of Chapel Hill with my husband and two dachshunds named Stretch and Slinky.
At what age did you realize your fascination with books? When did you start writing?
I don't think that I ever had a "fascination" with books; I just liked to read stories. As I grew older, I enjoyed writing my own. When I was thirteen, I co-wrote a screenplay and directed a movie with my friends and also wrote short stories in my classes when I was supposed to be paying attention.
Who are your favorite authors to read? What is your favorite genre to read. Who Inspires you in your writings?
My favorite books and writers include Man's Search for Meaning by Viktor Frankl, all of the books by Malcolm Gladwell, Atlas Shrugged by Ayn Rand, all of the Harry Potter books, My Sister's Keeper by Jodi Picoult, Stargirl by Jerry Spinelli, and classics such as Wuthering Heights, A Separate Peace, and The Old Man and the Sea. My favorite genre to read is contemporary fiction and I also enjoy a good memoir. There are many people who have inspired me in my writing but it is usually the people who I have loved or have touched my heart over the course of my life who bring out the most within my work.
Tell us a little about your latest book?
Scout's Honor is my first novel. It is a coming of age story in 1980s North Carolina about a young Christian tomboy named Scout who attends summer camp and experiences an emotional trauma that scars her for life. The rest of the story is her tale of self discovery from her first year of college and heading into middle age and how that one trauma affected every aspect of her life, as well as her relationship with her life long best friend. The book examines how identity affects us, along with matters of faith, and the exceptional harshness in which we treat ourselves.
Connect with the Author on their Websites and Social media profiles