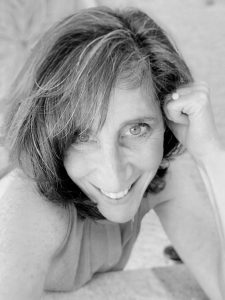 Featured Interview With Deena Goldstein
Tell us a little about yourself. Where were you raised? Where do you live now?
I've been creating art and writing since I can remember. I lived in Ohio for many years and then relocated to Arizona, where I love spending time with family, friends and my pup Cookie.
At what age did you realize your fascination with books? When did you start writing?
A very close family friend began taking me on weekly library outings as a child. I fell in love with the heavy weight of a full bag books. I can remember my love of writing beginning in school as a 6 year old, when being given creative writing assignments. I'm fairly certain I was the only one in class who anxiously awaited the next assignment. I also had a sense of humor which I learned from my bigger-than-life father (no OK, Little Bird spoiler alerts!), so humor always played a role in my writing.
Who are your favorite authors to read? What is your favorite genre to read. Who Inspires you in your writings?
I read a variety of authors, genres and writing styles. I'm particularly drawn to strong characters who overcome challenges. I've ready so many books over the years, I don't believe I can pinpoint one specific author that resonated with me. I will say, Shel Silverstein's The Giving Tree, has and always will be a favorite – a universal message of selflessness, but to the point of personal detriment – interesting, and although a child's book, speaks so eloquently to adults.
Tell us a little about your latest book?
OK, Little Bird has been an amazing journey. My father was a bigger-than-life character to all that knew him. He and I had an incredibly close relationship – fun, playful and he was always (along with my mother) my biggest fan and supporter. When his health declined, we became even closer as I began to navigate his mortality waters which I was unprepared to deal with.
Ok, Little Bird gives readers permission to laugh when laughter seems unsavory, feel when it's difficult, and move through emotions that perhaps they've not dealt with. All done with joy and optimism. I hope readers will turn the last page feeling inspired and perfect just the way they are – as my father always made me feel about myself. That even in the worst of times, things can be ok.
I have wonderful Book Club Kits available that provide content for wonderful discussion – for those interested, please contact me for more information about what the kit includes.
Connect with the Author on their Websites and Social media profiles
Deena Goldstein Twitter Account

---
If you enjoyed this writer's interview, check out our Featured Authors page. We have some of the best authors to learn about. They are just waiting for you to discover them. If you enjoyed this writer's interview feel free to share it using the buttons below. Sharing is caring! If you are an author and want to get exposure to new readers submit your book to our book promotion service.