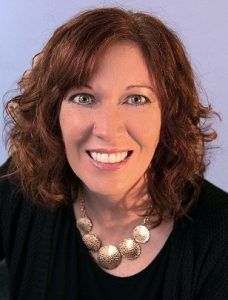 Featured Interview With Allison B. Hanson
Tell us a little about yourself. Where were you raised? Where do you live now?
I grew up in the mountains of Southern Pennsylvania and now live near Hershey, PA, in the land of chocolate! I don't have any pets, but my husband and I live on fifty acres, so we enjoy our wild pets. Deer, turkey, fox, coyotes and the occasional bald eagle.
At what age did you realize your fascination with books? When did you start writing?
I started writing on November 20, 2009 at about 4 in the morning. That was when I woke up with my first book idea. I couldn't go back to sleep because I kept thinking about it. Eventually I gave up and went to the computer to start writing it out.
When my husband came to see where I'd gone, he was convinced I was sleep walking. When I told him I was writing a book, it didn't help him believe I was awake.
Who are your favorite authors to read? What is your favorite genre to read. Who Inspires you in your writings?
I generally read historicals, but while I write about Scottish Highlanders, I usually read Regency or American Historical. I love Mary Balogh, Tessa Dare and Holly Bush.
Tell us a little about your latest book?
Her Accidental Highlander Husband is my twentieth published book. It's about a Scottish woman who is on the run from the English law for killing her husband, a duke. She makes her way back to Scotland to the clan her sister has married into and finds herself married to their war chief.
After her last marriage, the last thing she wants is to marry again. Especially a man with a position in the clan made for violence, but Cameron MacKinlay has a big heart and will give anything to keep his new wife safe from the gallows.
Connect with the Author on their Websites and Social media profiles
Allison B. Hanson Facebook Page