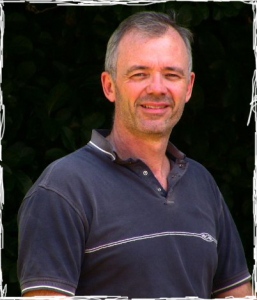 Featured Interview With Alexander Scot McPhie
Tell us a little about yourself. Where were you raised? Where do you live now?
I was raised around most of Australia – from the tropics to the cold south, as my father was in the Air Force and we used to move around a lot – but I've lived in south-east Queensland for most of the last 30 odd years. I'm fortunate enough now to live on a small farm out in the bush, we're surrounded by gum trees and wildlife and we're trying to re-vegetate more of it. We have way too many pets to mention (20+) but my favourites are my two Golden-shouldered parrots
At what age did you realize your fascination with books? When did you start writing?
I remember starting to enjoy creative writing when I was 7 – I wrote a song and short stories. Then a few years later poetry, and few years after that comedy sketches, then plays, and film scripts. I didn't start my first novel till 1989 – 27 years later I finished it! I'm working a bit quicker than that now thank goodness!
Who are your favorite authors to read? What is your favorite genre to read. Who Inspires you in your writings?
Even though I write novels – I've only read a handful – my favourite kinds of books to read are popular science and historical books, and biographies. A couple that spring to mind are 'Future Eaters' by Tim Flannery and 'A Peculiar People' by Gavin Souter – both are great books. The former is about the formation and future of the Australian ecosystem, and the latter about some Australians who went to Paraguay in the 1890's to form a utopian society. Books like that are my main interest – most of my favorite novels are science fiction now that I think about it – 2001: A Space Odyssey, The Time Machine and Do Androids Dream of Electric Sheep
Tell us a little about your latest book?
My latest novel is called Shows So Fair and is a police crime procedural set in a country Queensland town in 1993. I tried to write the book with plenty of heart, and so far the feedback I've been getting is very positive – it's really moved people. Without looking it up I couldn't tell you how long it took to write – I think it was around 6 months. Here's the blurb from it:
On a quiet country road in the dead of night a teenage school girl is murdered.
No one hears.
No one sees.
The police begin their investigation, and everything draws a blank.
But for Detective Jane Lockwood the youth and innocence of the victim makes this more than just another case.
She's determined to solve the crime and bring the killer to justice. But in a conservative country Australian town in 1993, that doesn't want its first female detective, she ends up battling more than just the odds to see that justice is done.
In an emotionally charged turn of events Jane is pushed to the limit, and has nothing to go on except the victim's tragic drawings and the beguiling words 'shows so fair'.
Shows So Fair is the debut crime novel from Australian writer Alexander Scot McPhie, author of The Forest of Life and Female Planet, and the feature films In My Image and Honeysuckle Way.
Connect with the Author on their Websites and Social media profiles