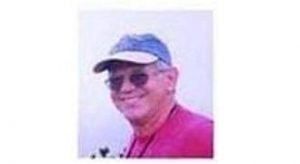 Featured Interview With Tom Kando
Tell us a little about yourself. Where were you raised? Where do you live now?
I was born in Budapest during World War Two. I escaped Fascism, Communism, and the Holocaust. I grew up in the slums of Paris in the 50s and in Amsterdam's Counterculture in the 60s. I sailed to America at 18 alone, received my Ph.D. and became a professor for the following 40 years, at Penn State, the University of California and Cal State.
I have been living in Sacramento for 40 years. My wife and I have a couple of cats now. We used to have dogs when we were younger.
At what age did you realize your fascination with books? When did you start writing?
I was an extremely precocious reader, but I had to switch languages three times: My native language was Hungarian, but when we moved to Paris I switched to French, when we moved to Holland I had to switch to Dutch and when I moved to America I adopted English. I have been writing since I was eight or nine, first in those other languages. It is because of this complex background that I have read a vast amount of French and other foreign literature.
Who are your favorite authors to read? What is your favorite genre to read. Who Inspires you in your writings?
Because of my background, I began with the Russians – Dostoevsky foremost ("Crime and Punishment," "The Brothers Karamazov," etc.), and all the French classics (Hugo, Dumas, etc.). However the Americans were always among my favorites as well, especially Jack London and Robert Louis Stevenson. I don't have a particularly favorite genre, although Science Fiction and History – the past and the future – might qualify. I also like James Michener's histories and I absolutely love John Steinbeck's quintessential "Americanness."
Tell us a little about your latest book?
This latest book was my first experiment in Science Fiction. It was inspired by Arthur C Clarke's 2001, George Orwell's 1984 and H. G. Wells' "History of the World" as well as his "Time Machine." I had always wanted to apply my sociological skills (that's what I taught for more than 40 years) to a holistic prognostication of humanity's distant future- as Wells did. However, unlike Orwell and Wells (but LIKE Star Trek), I am optimistic in the long run. I am an admirer of the philosopher Karl Popper. I agree with him that science and knowledge are infinitely expandable, and although humans are currently making some very dumb decisions, I am betting on the power and the triumph of the human brain in the long run.
Connect with the Author on their Websites and Social media profiles