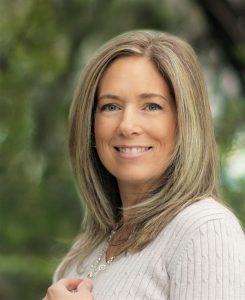 Featured Interview With RK Close
Tell us a little about yourself. Where were you raised? Where do you live now?
I was born in a small town in Kentucky but moved to Arizona when I turned nine. Been in southern AZ ever since. I have four dogs, two cats, three kids and a husband. They all keep me very busy.
At what age did you realize your fascination with books? When did you start writing?
At some point in my life I discovered that I had ADD (Attention Deficit Disorder) but in my youth I was simply considered a poor student. It wasn't as well known or understood at that time. Reading has always been challenging for me so I avoided it at all costs until I was placed in a special reading class in high school at age fifteen. That's were I discovered stories that took my breath away and kept me reading until the wee hours of the night, even if it was painfully slow. I've been a slow but avid reader ever since.
Because I struggled with reading I thought the idea of being a writer was out to the question even though I had a longing to try it. It wasn't until the end of 2014, at the young age of forty-nine, that I gave it a shot. My story (Red Night) was well received and within ten months of completing the first book I was offered contract for my Vampire Files Trilogy. My first book, Red Night has just been published in May 2016 and the second book is due out by the end of this year. I couldn't be happier.
Who are your favorite authors to read? What is your favorite genre to read. Who Inspires you in your writings?
I write what I love to read. Paranormal romance in an urban setting is my favorite type of story. I love fantasy with some romance, mystery, suspense and action set in an ordinary world. I like my stories to hide just below the surface or everyday life so that they could almost seem real or possible.
I was first inspired by Ann Rice. Like many of us, I fell in love with her complex vampires first. Today I'm addicted to Karen Marie Moning and her Fever Series. Can't get enough of the fantasy world she has spun and the rich characters she has brought to life.
Tell us a little about your latest book?
Samantha Chase is the strong female protagonist in my trilogy. She's a young private investigator who's smart, independent and has strong opinions on moral and ethical issues. Sam lost her parents in her senior year of college and with the help of a family friend picked up the pieces of her life and started her own one-woman PI business.
Sam's life is pretty ordinary until she stumbles upon a mysterious vampire who begins to follow her every move and seems to invade her unusual dreams. She's a smart woman but the idea of vampires being real is something she struggles to grasp.
To complicate matters Gabe, her attractive neighbor and college professor, has finally asked her out. But even he seems to have knowledge and secrets that leave her wondering who to trust.
Gabe knows what Adam is and doesn't think he should be anywhere near Samantha. But attention from both men put Sam in the cross-hairs of a supernatural serial killer.
Samantha is fighting for more than her heart in this dangerous game of cat and mouse.
Connect with the Author on their Websites and Social media profiles