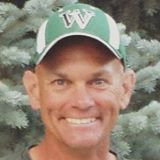 Featured Interview With Paul Venosdel
Tell us a little about yourself. Where were you raised? Where do you live now?
I was born in Illinois raised throughout California (Bakersfield, Salinas, Fresno, Sacramento, Fullerton) did consulting work for a time in Washington, DC and now live in Idaho.
At what age did you realize your fascination with books? When did you start writing?
I wasn't much of a reader growing up and I think that's a major reason why I now write books for young adults. Read the sports section of the newspaper was my hobby. I now see first hand the direct corollary between kids that read and how well they do in school. My book is an attempt to reach the sports kid that doesn't have much interest in reading.
Who are your favorite authors to read? What is your favorite genre to read. Who Inspires you in your writings?
I enjoy reading Dr. Charles Stanley, Frank Peretti and just finished Coach Joe Gibbs book a GamePlan for Life.
Tell us a little about your latest book?
Anger Throws a Curveball is my first book. The book took approximately nine months to complete. The idea to write a book began last August watching the Little League World Series on television. I decided to use my coaching experience to reach young readers with a baseball story that tackled crying in baseball.
Except: Brent, the coach's son, is his father's best player on the 12-year-old Little League baseball team. The team is playing for the State Championship. His team is ready. They expect to win. But outbursts of uncontrollable anger from players, their parents, coaches, and officials threaten Brent's enthusiasm and concentration for the big game. Game Day comes, and Brent's nerves and emotions are a wreck. Then some unexpected events during the Championship event–some humorous, some heart-warming– open his eyes to a score that really counts. It is a close game between two rival teams, with plenty of action and a chance for the winning team to be on national television. At the end of the fiercely fought game, Brent is excited–but over an entirely different score
Connect with the Author on their Websites and Social media profiles