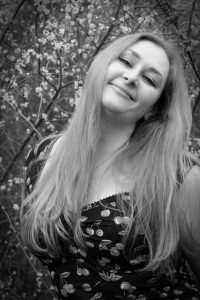 Featured Interview With Nicky Peacock
Tell us a little about yourself. Where were you raised? Where do you live now?
I'm an English author in the UK. Raised in a little steel town called Corby. Although I've ventured away a few times, I keep coming back there. It's a great place to live – near enough to lovely countryside for nature walks and nearer enough to shopping centers to feed my shopping addiction!
I used to have a dog, but he died a couple of years ago. I'd love to have another dog, but my lifestyle doesn't allow for it at the moment.
At what age did you realize your fascination with books? When did you start writing?
Pretty much from the get go. I don't remember a time when I didn't love books or wanted to write. It's kind of a cliche. I was first published about 5 years a go and I must admit its a hard life. There are a large number of authors out there that don't have the luxury of being to write for a living. I have a full time job still, I write, promote my books and also have to have some form of a social life – it's not easy. I do run a local writers' group which has been a real boon in my life. I've helped a lot of writers and they've helped me.
Who are your favorite authors to read? What is your favorite genre to read. Who Inspires you in your writings?
I have lots of favorite authors: Laurell K Hamilton, Keri Arthur, Poppy Z Brite, Richard Laymon, Jack Ketchum and, depending on my mood, I read the odd graphic novel too. I'm inspired by every writer that takes time to put pen to paper or finger to keyboard – all authors deserve respect for their efforts.
Tell us a little about your latest book?
Lost in Wonderland is a homage to Lewis Carroll's original book, but doesn't just force the same plot to fit a different genre:
Monsters, serial killers, and imaginary friends—being a Wonderlander can be murder…
Once upon a time, Kayla was lost. Then she found Wonderland, but not the one you know. Run by ex-government agents and funded by an eccentric Silicon Valley billionaire, this Wonderland is the name of a collective of highly trained vigilantes who hunt serial killers. Now Kayla, aka Mouse, works tirelessly alongside her fellow Wonderlanders, Rabbit and Cheshire, baiting dangerous murderers. But even her extensive training hasn't prepared her for the return of her older brother…
Shilo has spent most of his life in an insane asylum, convinced his mother was abducted by a sinister Alaskan monster who lures the lost away to feast upon their flesh. And now he's certain that his sister is in the same monster's crosshairs. But if Shilo is going to save what's left of his family, he'll have to convince his sister that maybe, just maybe, we're all a little mad.
It took me about 13 months to write, which was way too long as this is about 30K novella! I gave my protagonist, Mouse one of my deepest fears – being lost so it became a bit of an emotional trip. I also had to do a lot of research on folklore and serial killers too.
Connect with the Author on their Websites and Social media profiles