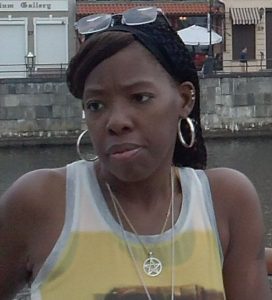 Featured Interview With Monique Joiner Siedlak
Tell us a little about yourself. Where were you raised? Where do you live now?
I was born and raised in Long Island, New York. Although I absolutely love it there, the winters, not so much. I've been living in Florida for 22 years now. I, more like we, have five cats: Cupcake, Midnight, Sammy, Spencer and Princess Anna, as well as two Chocolate Labs: Roscoe and Aza.
At what age did you realize your fascination with books? When did you start writing?
I first discovered reading in the fifth grade. We had to read a certain amount of books a week so we could get to the goal set at the end of the school year. I didn't want to do it. I was moved from one school to another because of zoning and left friends behind in that school. The teacher gave me a Nancy Drew book warning me that I would want to read more of them and only two would count towards goal. She was right. I read all of them. I actually started writing about the same time. I actually had an article published in the Archie's comics when I was 12.
Who are your favorite authors to read? What is your favorite genre to read. Who Inspires you in your writings?
My favorite genres are horror and paranormal whether it 's romance or drama. My all time favorite author is Stephen King. I love how he thinks. I also enjoy Maggie Shayne, Christine Feehan and Kresley Cole. I suppose they all inspire me, since I enjoy their work so, but I also do the what if.
Tell us a little about your latest book?
My latest book is about meditation. Before getting remarried, I was a single mom to five kids. All I did was work. If it wasn't for meditation, I really believe I would have had a nervous breakdown or headed towards some type of depression.
Connect with the Author on their Websites and Social media profiles
Monique Joiner Siedlak's Website
Monique Joiner Siedlak Facebook Page