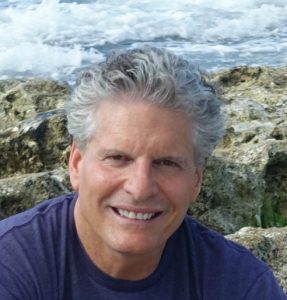 Featured Interview With Mitchell Charles
Tell us a little about yourself. Where were you raised? Where do you live now?
I was born and raised in Southern California, but have spent a lot of time in the Hawaiian Islands, which was the inspiration for The Kingdom of Oceana. I have a rescue dog named Magic.
At what age did you realize your fascination with books? When did you start writing?
I've always been fascinated with books, and became enthralled with the young-adult fantasy genre when I had my own children. The Kingdom of Oceana is dedicated to my son and daughter, who are now teenagers.
Who are your favorite authors to read? What is your favorite genre to read. Who Inspires you in your writings?
Some of the books that I've enjoyed recently include All the Bright Places, by Jennifer Niven; Best Boy, by Eli Gottlieb; The Goldfinch, by Donna Tartt; Fates and Furies, by Lauren Groff, Eleanor & Park and Fangirl, by Rainbow Rowell. I'm drawn to books with complex and flawed protagonists.
Tell us a little about your latest book?
The Kingdom of Oceana is a young-adult fantasy novel that takes place 500 years ago in ancient Hawaii. At its core, The Kingdom of Oceana explores a complex, and sometimes bitter sibling rivalry between 16 year-old Prince Ailani and his older brother Prince Nahoa. The novel is a hero's journey that follows Ailani's rite of passage to manhood. Along the way he tames sharks, discovers his spirit animal, falls in love with a beautiful princess from a rival island nation, and must defend his homeland from an invasion of zombie sea creatures. Many of the locations in the book are inspired by my favorite waterfalls, surf breaks, coral reefs, volcanoes, and beaches in Hawaii.
Connect with the Author on their Websites and Social media profiles
Mitchell Charles Facebook Page