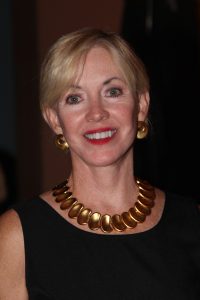 Featured Interview With Linda Heavner Gerald
Tell us a little about yourself. Where were you raised? Where do you live now?
I was born in North Carolina and have lived in the Bahamas. I now reside with my husband in Florida. We are retired which gives us plenty of time for biking, walking the beach, and gardening. Writing is my passion. My husband loves to read so it works well for us.
At what age did you realize your fascination with books? When did you start writing?
I began writing three years ago. Currently, I have nine published novels. My books are a gift from God. It all began three years ago. A vision would not leave me. I found it impossible to sleep unless I concentrated on it. Finally, I prayed. Beaufort Betrayal, my first book, was born. Since that time, I write daily. That is why I feel that this is a gift from God. Never, did I dream of being a writer. Now, it is my passion.
Who are your favorite authors to read? What is your favorite genre to read. Who Inspires you in your writings?
Nicholas Sparks, Nelson DeMille, Jeffrey Archer are my favorite authors. I enjoy Mystery/Thrillers and Romantic/Suspense
Tell us a little about your latest book?
Told by the housekeeper of over twenty years, Enchanted is the story of Mr. Grover's second wife. She approached him inside the Metropolitan Museum of Art on a beautiful fall day. He listened to her describe her predicament of not possessing a memory. Since he lost his wife years earlier, it is not an imposition for him to allow her to live for a few days on his large estate. His invitation to her is gladly accepted since she has no other desirable options. She enters his limousine. They are swallowed by the darkness.
The housekeeper, Dottie George, did not want to like this new guest. Her loyalty was to the first wife, Edwina Grover. It is impossible not to like this stranger who Dottie names, Elizabeth. Years pass as the couple attempt not to fall in love. To do so could be disastrous since they know nothing about Elizabeth's past. Does she have a husband and children somewhere? Their actions are futile. They fall madly in love. Life is wonderful until Elizabeth suffers a severe head injury. Her life returns. It is not good for this delightful couple. What choice will she make? Should she stay with Mr. Grover even though to do so means never finding real peace? You must read Enchanted to find the answers.
Connect with the Author on their Websites and Social media profiles
Linda Heavner Gerald's Website
Linda Heavner Gerald Facebook Page