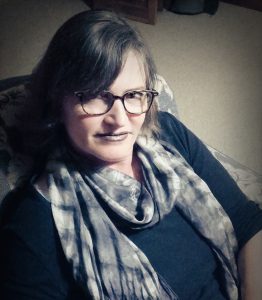 Featured Interview With Isobel Blackthorn
Tell us a little about yourself. Where were you raised? Where do you live now?
I was born in London in 1962 and I currently live in Melbourne, Australia. I've had 66 addresses so far! I've lived all over Australia, England, and in parts of Spain. I have a little white cat. Her name is Psyche. She never goes outside. She's the gentlest, most sensitive creature I have ever known. My first two novels, Asylum and The Drago Tree, were released by Odyssey Books in 2015. My third novel, the mystery-thriller A Perfect Square, will be published in August. I write contemporary literary fiction, and I genre hop. I'm at work on my first crime novel, and my first horror will be out next year.
At what age did you realize your fascination with books? When did you start writing?
I have always been a keen reader. As a child I devoured books. I went through a dry spell in my teenage years and then made up for it in my twenties. I started writing creatively in 2007. At first I worked on a memoir, and then another, turning to fiction in 2013, when I decided I was done with writing stories based on my own life.
Who are your favorite authors to read? What is your favorite genre to read. Who Inspires you in your writings?
I adore the Scottish author, Iain Banks. He's my all-time favourite. I tend to go for contemporary literary fiction. I had a run on Booker Prize winners for a while. I enjoy reading books from all over the world. It's a great way to travel! My greatest sources of inspiration are writers who take risks, who write with strong voices, who tackle difficult issues, who really delve into things.
Tell us a little about your latest book?
My latest book is a short story collection, All Because of You: Eleven tales of refuge and hope. Most of the stories are semi-autobiographical. There are three set in shelters for battered wives. Family violence, trauma, dealing with difficult teenage daughters, it's all in there. It's probably as close to memoir as short stories can be and when the original collection came out in 2012 I was almost too shy to talk about them. I remember going on radio and the interviewer asking me how they were so personal, and I fobbed her off and changed the subject. Fact is, I'm a survivor. That's nothing to be ashamed of. I wrote these stories in the hope that they might connect with other trauma survivors, give insights, maybe raise a smile. Inside each story is a nugget of pain, and a theme of sacrifice. I'm honoured that Odyssey Books decided to re-publish, and include an additional three stories. I often get asked how long a short story takes to write. After all, they are often about three thousand words so you should be able to knock one out in a week, right? Wrong. My answer is months, sometimes years.
Connect with the Author on their Websites and Social media profiles
Isobel Blackthorn Facebook Page