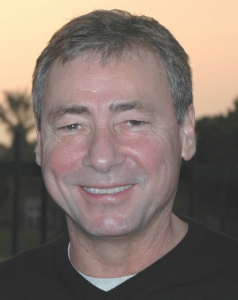 Featured Interview With Gary Szenderski
Tell us a little about yourself. Where were you raised? Where do you live now?
I was born and raised in the Midwest – Toledo, Ohio. Oldest of seven. Moved out of the house early to make room. I started in college as an English major, switched to Geochemistry (I liked the professor), but ultimately graduated with a BS degree in Communications. After college I worked in media (radio and TV) for a few years in Toledo and then heard the calling to Los Angeles where I stayed in media working for newspapers including the Los Angeles Times.
At what age did you realize your fascination with books? When did you start writing?
While at the L.A. Times I learned to write headlines and ad copy and then joined the ad agency world which now some 30 years later, still doing and loving the same things like writing and design but also learned to love marketing and how strategic planning changes worlds all the time. I now teach one aspect of that at the University of California, Irvine, where I have taught Branding since 2003.
Who are your favorite authors to read? What is your favorite genre to read. Who Inspires you in your writings?
I've had many favorites over the years from Eric Fromm's The Art of Loving, to every single Robert Ludlum book. One of the most profound authors I've read is John O'Donohue who wrote Beauty, The Invisible Embrace. His talent and style is unmatched in my view. And in that genre of philosophy, self-help and a little poetry included, I'd add David Whyte who wrote: "Anything or anyone that does not bring you alive is too small for you." I have read everything from Mike Dooley, most of Deepak Choopra, and am currently reading Sapiens- A Brief History of Humankind by Yuval Noah Harari. And, finally, very many business books dealing with change as that is my area of specialty in marketing – working with brands and organizations going through transition.
Tell us a little about your latest book?
The general overarching theme of the book The SZEN ZONE – Reaching a State of Positive Change, is change and all of the aspects of it – creating, surviving, and managing change with the goal to recognize the power we have to create positive change in our lives and be what we want to be.
Topics covered include productivity, letting go of the past, embracing the potential of the future, and learning to take chances.
If you are a fan of short inspirational stories like those in the Chicken Soup for the Soul series, then this is a book you would certainly enjoy. Wherever you may find yourself in life, you will discover an insight or example in this book to help you change course and take charge of your life.
Whereas ZEN is of the moment and what is, SZEN celebrates what could be.
Connect with the Author on their Websites and Social media profiles