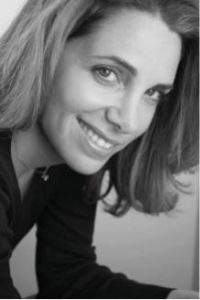 Featured Interview With Felice Cohen
Tell us a little about yourself. Where were you raised? Where do you live now?
I was born and raised on beautiful Cape Cod in Massachusetts and currently live in Manhattan. I am the grandchild of two Holocaust survivors and aside from being an author, I am also a professional organizer and Holocaust educator. I have spoken to thousands about my grandparents experiences before, during and after the war and have been featured in two documentaries about being a grandchild of survivors.
At what age did you realize your fascination with books? When did you start writing?
Growing up we spent a lot of time at our local library. I remember many cold winter nights sitting with my parents and two younger sisters, all together in the living room with our noses in books. I started writing in college after quitting two Division I sports teams when in exchange I covered the teams for the school newspaper. After that I started writing opinion columns and never looked back.
Who are your favorite authors to read? What is your favorite genre to read. Who Inspires you in your writings?
I love all books. Memoirs by Jeannette Walls, Cheryl Strayed, J.R. Moehringer, and Catherine Gildiner. I love graphic memoirs too. I love historical fiction (Burr, by Gore Vidal) and biographies (Hamilton by Ron Chernow). I enjoy mysteries and novels too.
Tell us a little about your latest book?
"90 Lessons for Living Large in 90 Square Feet (…or more)" is the result of living in a 90-square-foot NYC studio for five years. After a YouTube video of how I lived (and lived large!) in that tiny space went viral, people around the world asked for advice on decluttering, downsizing and organizing their own stuff, and also praised my philosophy about "living large" in a small space. The book tells of how living in a small space made my life so much larger, but it is also a "want-to" guide, helping others achieve that life in any size space. The book took a few years to write, but it was nothing compared to the 18 years I spent (off and on) on my first book about my grandfather, "What Papa Told Me."
Connect with the Author on their Websites and Social media profiles