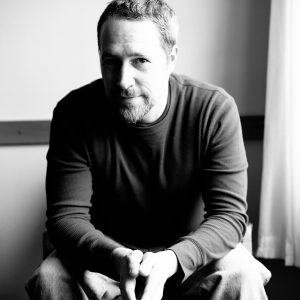 Featured Interview With Erik Therme
Tell us a little about yourself. Where were you raised? Where do you live now?
I was born and raised in Iowa, and I can't imagine living anywhere else. In addition to housing the Iowa Writer's Workshop, Iowa City is one of only seven places in the world UNESCO has certified as a City of Literature. We have 2 cats, 2 hamsters, and 1 fish.
At what age did you realize your fascination with books? When did you start writing?
In junior high I discovered the book Misery (Stephen King), which inspired me to start writing my own stories. They weren't very good, but I kept at it, worked hard to hone my skills, and eventually developed my own writing style.
Who are your favorite authors to read? What is your favorite genre to read. Who Inspires you in your writings?
I've always been drawn to Stephen King. He's a brilliant storyteller and an incredible curator of characters. Outside of King, I'll pretty much read anything that catches my interest.
Tell us a little about your latest book?
Resthaven centers around a pack of kids who decide to have a scavenger hunt inside an abandoned retirement home, only to discover they're not the only ones roaming the hallways. I wanted to write something my teenage daughters would enjoy, and I've always been intrigued by old, creepy buildings.
Connect with the Author on their Websites and Social media profiles