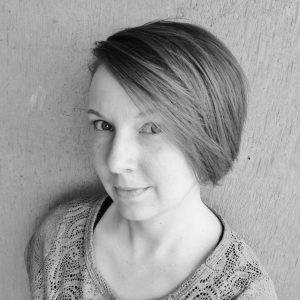 Featured Interview With Elizabeth J. M. Walker
Tell us a little about yourself. Where were you raised? Where do you live now?
My name is Elizabeth J. M. Walker, but a lot of people just call me Beth. I live in Canada with my husband, Alexander Zelenyj (he's a writer too!). We have two cats – Lucy and Callie. They're currently napping on the couch together.
At what age did you realize your fascination with books? When did you start writing?
I've always been fascinated with books! My mom would take me to the library before I even started kindergarten and I can remember browsing the shelves and picking out all the wonderful books to take home. "Making books" was one of my favourite activities as a child. I'm pretty sure "Book" and "By Beth" are three of the first words I learned how to print.
Who are your favorite authors to read? What is your favorite genre to read. Who Inspires you in your writings?
I love YA fantasy. I loved Tamora Pierce as a teen and I love all the latest YA fantasy authors, such as Sarah J. Maas and Kristin Cashore. I recently read the Fire and Thorns trilogy by Rae Carson and really enjoyed it. I'm sure I'm forgetting to mention five thousand other authors I like to read, but those are the ones that are coming to mind at the moment. I really don't have a single favourite author (or even a top three). I'm horrible at picking "favourites" of anything.
Tell us a little about your latest book?
My latest book is a young adult vampire comedy novella. That was a pretty long description for a pretty short book. It's a fun and quick read and it has vampires who bite people. Here is the more official synopsis:
Lana is a high school senior enrolled in Vampire Education – a class to teach students about the very real presence of vampires in the world. Lana and her classmates don't really expect to meet up with any undead bloodsuckers. Vampires are a lot like other scary things that supposedly exist but you hope you'll never come across: nudist colonies, mad cow disease, and your parents' sex life. What is part of Lana's everyday reality is navigating through one last year of high school while desperately trying to be less nerdy. She still loves spaceships, fantasy novels, and cat stickers, but she also recently got her braces removed, grew boobs, and is working on the makeup thing. She never expected her crush-of-a-lifetime Pete to even notice her – let alone ask her out on a date. The date is going great until Pete's ex-girlfriend Katy shows up, all bloody and pissed off. Lana quickly realizes that Katy is not just her ordinary bitchy self – she has been turned into a vampire which, in turn, takes Lana and Pete's date from a hot and steamy make-out session to an unexpected vampire-hunting expedition.
My other book is a young adult fantasy novel: She Dreamed of Dragons. It's a fun and lighthearted fantasy story. It's a lot less intense than other YA fantasy that's currently popular, so I feel like it's somewhere in-between MG and YA…It's perfectly suitable for younger readers (see: This Night Sucks = not suitable for younger readers). She Dreamed of Dragons is about a girl named Trina who attends a competition to name the next successor to the throne. The competition includes things like dancing and quiz shows. Trina is a dragon mage – so she has fire powers!
Connect with the Author on their Websites and Social media profiles
Elizabeth J. M. Walker's Website
Elizabeth J. M. Walker Facebook Page