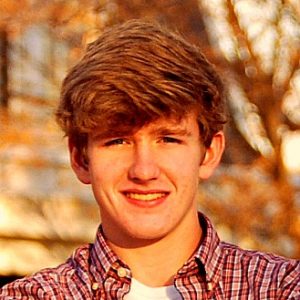 Featured Interview With David Kummer
Tell us a little about yourself. Where were you raised? Where do you live now?
My name is David Kummer. I'm a 15-year-old author from Madison, Indiana, which is a little town on the Ohio River. I've lived here for 8 years of my life, with my ever-growing family. Now, we're up to 9 kids, and 6 are nine years old or younger. We have four dogs, lots of dead goldfish, and some cats that live in our trash.
At what age did you realize your fascination with books? When did you start writing?
I've always been a very avid reader. I was reading high school-level books in fourth grade.
I started writing when I was very young, about 9 or 10, but only published my first book last year in 2015 (As Trees Turned Away). My first novel came later that year (She), and since then I've published a novella, a short story, and an anthology with other authors. I've got plenty more planned, and have gotten almost all positive reviews!
Who are your favorite authors to read? What is your favorite genre to read. Who Inspires you in your writings?
I love reading J.K. Rowling and Christopher Paolini, but my favorite genre is actually Horror and also Fantasy. I love reading those two authors, however, because J.K. Rowling's "Harry Potter" series is a masterpiece and I'll be re-reading it forever and ever. Paolini writes an amazing four books in his "Inheritance Cycle," which I also will read for a long time to come.
The authors who inspire and influence me are Cornelie Funke, Mark Edwards, J. K. Rowling, Christopher Paolini, C. S. Lewis, J. R. R. Tolkien, Edgar Allan Poe, Mary Shelley, Robert Louis Stevenson, Jack Ketchum, Ike Hamill, and Stephen King
Tell us a little about your latest book?
My latest book was My Abigail. There's a plot twist about 3/4 of the way through, and I wanted to write a book centered around this. I won't tell you exactly what that is, but I'll say that nobody has seen it coming so far among my readers.
The book's short and cheap, only 99 cents for about 150 pages. Took me half a year of painstaking work, though.
It's about a boy named Caleb who meets a girl named Abigail. He soon realizes she's not at all what he thinks. Caleb has to choose who he will hurt and who he will forgive. And in the end, somebody will die -in more ways than one.
Connect with the Author on their Websites and Social media profiles