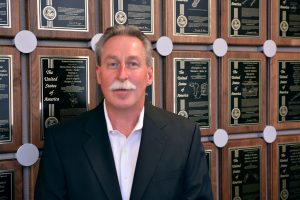 Featured Interview With Dana A. Oliver
Tell us a little about yourself. Where were you raised? Where do you live now?
I am a kind of "rags to riches" business success.  I grew up the son of a career military father with little to no disposable monies and where neither of my parents had attended college.  The expectations were to be a good person and find a profession.  In short, I worked full time during the day, and attended night school at Northeastern University, Boston, MA for ten years while receiving partial reimbursement from the businesses I worked for, with the remainder supplemented by myself.  I began as an entry level minimum wage draftsman working my way up until my present day career as the Senior Director of Research & Development for Medtronic, the world's largest medical technology company.
Most of my adult life I lived in Weymouth, MA where I was one of four children. I graduated from Weymouth North High School, and later attended college in Boston. I accepted a job with Medtronic Surgical Technologies in June of 2002 that relocated me to Jacksonville, FL where I live with my wife Linda of 28 years, and daughter Alexandra "Lexi".
I am an animal lover of sorts and yes, I have a small Manchester-terrier. All of my dogs over the years were either strays or adopted from pounds.
At what age did you realize your fascination with books? When did you start writing?
First let me say, I was not a great student pre-college. As a matter of fact, my high school guidance counselor told me that I was not college material. That all changed after working several years following high school, and when I chose to pursue higher education. It was there where my appreciation of reading and learning took its foothold. This, by the way, is an important lesson in my eyes. It's not ultimately your environment that positions you for success, although that clearly helps, but it's in your heart.
Regarding my writing, two independent events over the last four years ultimately culminated in the writing of my books.  The first was while taking a leadership course at the Wharton School of Business, University of Pennsylvania where an instructor asked me what my leadership philosophies were, to which I did not have a good answer.  Thereafter, I began journaling my philosophies in attempts to craft my messaging.  Secondly, while reading John Maxwell's The 360⁰ Leader, he spoke about writing as a stress relief mechanism to cope with work and, in particular, less than resonate leaders.  This inspired me to begin writing down my quiet observations of favorable and unfavorable leadership behaviors.  These two events were in essence the straw-man of my first book.
Who are your favorite authors to read? What is your favorite genre to read. Who Inspires you in your writings?
Given my career and profession, I tend to read business, leadership, and innovation books, and, without question, innovation and leadership are my favorite topics. I can say, without doubt, the most inspirational author for me was Daniel Goldman, who co-authored Primal Leadership. This is where I was introduced to emotionally intelligent leadership which opened my eyes and ultimately steered my leadership philosophies thereafter. Additionally, and as previously mentioned, John Maxwell clearly inspired my writing.
Tell us a little about your latest book?
Mantra Design – Innovate, Buy, or Die! reveals the secrets to identifying your customer's unmet needs and transforming them into patent protected, premium priced market share leading products.  I share my best practices and business innovation leadership philosophies that helped grow Medtronic Surgical Technologies from $100 million to approximately $2 billion in annual revenues over 14years. Mantra Design is a self-help business and innovation guide book that encompasses my 30 years of experience, and highlights what I believe are best practices in these two areas.
Connect with the Author on their Websites and Social media profiles