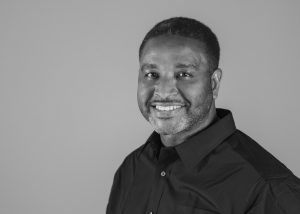 Featured Interview With Brian K. Campbell
Tell us a little about yourself. Where were you raised? Where do you live now?
I grew up in Columbus Ohio. I lived there for all of 18 years, 17 years of which was on the same street. After my second year of college I enlisted in the United States Army. I can't say I enjoyed every single minute of it, but I am extremely glad I joined. After the Army I became a paramedic. I have lived in Texas, New Mexico and Arizona. I am currently living in North Carolina-a major change from the desert of Arizona, and I love it.
I have no pets and no significant other in my life at this time. (I'm not sure I mentioned those in the right order 🙂 ).
I enjoy telling stories so I decided to write my first novel,. "Beneath the Magnolias" is a Christian fiction work. The novel has action, suspense, and I believe manages to deliver a good message at the same time.
At what age did you realize your fascination with books? When did you start writing?
My grandmother was a schoolteacher in Alabama during the 30s. She took care of us while my mother and father worked. Learning to read, and to read properly was not an option in our home. The first book that I can remember was a biography of George Washington Carver.
I have written for years but never considered publishing anything until now. I have stories all over the place but never considered doing anything with them.
Who are your favorite authors to read? What is your favorite genre to read. Who Inspires you in your writings?
Frank Perretti, William Paul Young, and Stephen King. You're probably wondering how in the world does Stephen King fit in with the other two. Well first off Stephen King is an amazing writer, but he also tends to have a little bit of a spiritual message in some of his books which I appreciate.
Frank Perretti's book "This Present Darkness", was the first book that I absolutely could not stop reading. William Paul Young's book "The Shack", gave me the incentive to think outside of the box. There are plenty of things in the Bible, although not told in detail as Stephen King would, are still plenty scary.
So I guess these three men have inspired me to write something that is suspenseful, a little scary and delivers a good message.
Tell us a little about your latest book?
My novel is about a man who has serious questions and doubts about Christianity. While on assignment for an HMO he runs head-on into an ancient evil. I try to answer some of the questions I've heard asked by unbelievers without just saying because the Bible said so.
I developed the premise some 3 to 4 years ago and writing part-time, that's how long it took me to finish. I have to admit, however, that I did not write regularly. Not writing regularly of course slowed me down in two ways. Not putting words on the paper is one of them. The other is that you forget storylines, character developments, and end up having to rewrite and correct problems. I learned that writing every day even if it's only a paragraph, is the best way to keep on point and finish.
Connect with the Author on their Websites and Social media profiles
Brian K. Campbell Facebook Page