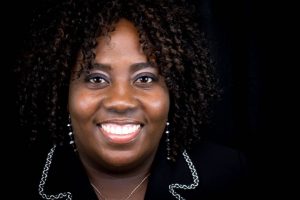 Featured Interview With April Dawn Agnew
Tell us a little about yourself. Where were you raised? Where do you live now?
I was born and raised in Little Rock, Arkansas. After six years of relocating to Alexander, Arkansas, I returned to Little Rock after my father passed away this year. I am single with no children and have always lived with my parents. Once I purchased my first home, after graduating college, they moved with me. I am a Kindergaryen teacher by profession but use many of my God given talents to live out my destiny and live life to the fullest!
At what age did you realize your fascination with books? When did you start writing?
I have been writing since childhood. When my older siblings and I would sing together I would complain to my mom that they would not let me lead any songs and said my voice was not for leading songs. She would say, "Go write a poem then…" It was so frustrating but she I would do just what she said. After realizing that I had a natural gift for orating, she began cultivating my gift through the church and my school and the rest is history! God gets all glory for my writing!
Who are your favorite authors to read? What is your favorite genre to read. Who Inspires you in your writings?
I love the bible. It is and has been my favorite book since childhood- thanks to my parents. I love reading Maya Angelou's books and poems. My favorite genre is history and Christian themed books. First and foremost God inspires my writings. My parents and my upbringing also inspire my writings. Last but not least the preached word of God inspires me often.
Tell us a little about your latest book?
I have written 3 books, 1 devotional and over 30 poems. I publishing a monthly blog, The Hayah Herald on my website.
My latest book is Holy Habits. It is my 2nd published work and has just been released through Tate Publishing Company. It took me almost two years to finish this inspirational non-fiction book.
The synopsis below gives a brief overview of Holy Habits.
Habits—everybody has them. We have vices that have developed over time that make up the whole of who we are. From our attitudes to our behaviors, we have developed and conformed to a way of life that we have accepted as "that's just me." Though they may be detrimental to our very being and work against the victory and abundance God has promised us through Christ, we rarely work toward breaking our habits. We don't have to settle in this lifestyle we have become accustomed to. If we must have them, why not develop habits that will work for us and not against us?
In Holy Habits, April encourages the believer to enlist into God's spiritual army. As you enter the warfare of your faith and the fight of your righteous life, you must activate your weapons of spiritual mass destruction so that you can receive deliverance and healing. There is refuge in God, and you will win this war through Christ as you develop Holy Habits.
Connect with the Author on their Websites and Social media profiles
April Dawn Agnew Facebook Page