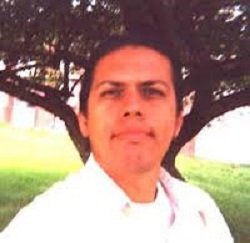 Featured Interview With Al Carroll
Tell us a little about yourself. Where were you raised? Where do you live now?
I grew up near San Antonio and have lived in Denver, Indiana, Phoenix, Cuba, and Indonesia. I live in Virginia now, near DC.
At what age did you realize your fascination with books? When did you start writing?
I always read because the nearest neighbors were miles away and our cheap TV was often broken. I didn't start writing as much as I do now until a close call with cancer made me realize how short life can be.
Who are your favorite authors to read? What is your favorite genre to read. Who Inspires you in your writings?
Vine Deloria, Jack Forbes, James Loewen, Howard Zinn, Paolo Freire for history. Asimov, Bradbury, Clarke, John Brunner, and Clifford Simak for sci fi.
Tell us a little about your latest book?
Trump Fascism takes the words and actions of Trump and his followers and follows the chain of dominoes to imagine them taking power. Quickly you see a wave of hate crimes, vigilantism, economic depression, mass expulsion of millions, and the forming of Redshirt militias. Congress and the courts are silenced, censorship imposed, democracy ends. Several disastrous wars follow, including a nuclear confrontation, and finally the Second Civil War.
Connect with the Author on their Websites and Social media profiles