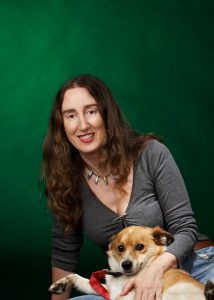 Featured Interview With Fallacious Rose
Tell us a little about yourself. Where were you raised? Where do you live now?
I grew up in Sydney, Australia, and now live in the country. I've come to realise that cities are not for me: I like to wake up to the sound of kangaroos nibbling on the grass and bush birds warbling. So the place I now call home is a 52 acre property on the south-eastern seaboard, with views to rugged mountains and a clear-running creek at the bottom of the hill. Mind you, any time I go for a walk out of the house I have to struggle back uphill – but it's good for me.
At what age did you realize your fascination with books? When did you start writing?
I started writing at around five 'My mum is very boring'. I always read voraciously and well beyond my age group – I was devouring Regency Romance at eight. But then I had few friends, an unhappy school life and four very much older siblings, so I guess it was inevitable. I always felt I had something to say, some important insights to pass on to people – and this conceit made me write. It's always been a way of expressing what I can't necessarily express through any other means – my feelings about people, life and myself. And of course I also write for the sheer fun of it, the crazier the plot the better.
Who are your favorite authors to read? What is your favorite genre to read. Who Inspires you in your writings?
I grew up on Georgette Heyer (a Regency Romance classic author) and Ursula le Guin (science fiction fantasy). Now, a lot depends on my mood. On holidays I might read Liane Moriarty, at home, Nick Hornby. I'm one of the few actual fans of Tolstoy's War and Peace, and my love of Tolkien will never die. If I could write something with the universal and timeless meaning of one of the classic writers – F Scott Fitzgerald, Conrad, Dostoevsky – I'd die happy. But failing that, it really gives me a kick when people enjoy my work.
Tell us a little about your latest book?
My latest book – the one I'm working on now – is a combination of recipes for food and recipes for life. I'm no great cook, but I can generally rustle something up out of anything – thus the title 'How to Make Something out of Anything'. I'm also famous among my family and friends for replying, when asked 'what are you cooking?' 'an experiment'. I like to think that some of these approaches to cooking can be applied to life. After all, with cooking, as with life, if you can't eat it, you can always move on and order a takeaway.
Connect with the Author on their Websites and Social media profiles