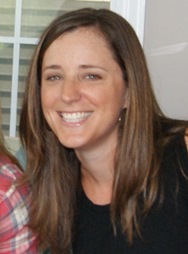 Featured Interview With D. K. Hamilton
Tell us a little about yourself. Where were you raised? Where do you live now?
My name is Lyndsay, but I write under the pen name D. K. Hamilton. I'm an engineer by day, runner, country music fan, & beach lover fulfilling my dream to be a writer. I'm also slightly addicted to Snapple iced tea and Starbucks mochas. I was born and raised along the southern part of the Jersey Shore, and after college, I moved right back to my hometown. I love it here and wouldn't want to live any place else!
At what age did you realize your fascination with books? When did you start writing?
I've been an avid reader since I was a little girl. I have memories as an 8 year old reading Baby-Sitters Club books every spare minute I had! By the time I reached my late 20s, I decided to make my dream a reality and write a book. So far, I've self-published my debut novel, The Other Side of Later, and I'm working on its sequel, which I hope to publish by the end of the year.
Who are your favorite authors to read? What is your favorite genre to read. Who Inspires you in your writings?
If a book is classified as chick lit or romance, I'll usually read and like it! I especially love books with strong, independent female characters. I usually relate to them and identify with the struggles of their late 20s/early 30s lifestyle. Of course my favorite Chick Lit books have a sweet love story thrown in the mix too because I'm just a hopeless romantic at heart!
Emily Giffin is one of my favorite authors. I find that the most amazing part of all of her novels is her ability to capture tough life-changing decisions and characterize the dynamics in a wide array of relationships. Life is full of tough decisions, and from the outside looking in, it's always easy to judge what's right and what's wrong. However, Emily Giffin so eloquently flips that perspective. What is the rationale when we have to make that decision? The lines between right and wrong are easily blurred, and we're left to make decisions and live with the consequences. She always challenges her readers to look beyond the moral boundaries of right and wrong, and I find it so inspiring.
Tell us a little about your latest book?
My latest (and only so far) book, The Other Side of Later, takes place in a small town on the Jersey Shore. I've been a resident of South Jersey for my entire life so the places and even a lot of the characters reflect what I know best. Someday, I hope to step out of that comfort zone, but for now, I like that my stories reflect where I come from. I think it gives them a sense of authenticity.
Julia, the main character, had a pretty rough go of it through her early 20s, and now, she's facing life as a single mom and unsure whether she can let go of the past (and her mistakes) to move on and trust someone again. I identified with Julia a lot as I wrote The Other Side of Later. Did my early 20s resemble hers? No, not even close. However, Julia has a hard time forgiving herself for some of the choices she made. And that's something I relate to and I think a lot of other women can too.
I hope you check out my debut novel and join Julia on her journey! Here's a little blurb:
Julia Merina always thought her life would be simple – go to college, meet Mr. Right, find her dream job, and live happily ever after. But just shy of 25, she learns the hard way that life rarely goes according to plan.
Now, at age 28, Julia's life revolves around her three year old son, Carson, her career at Oceanic Marketing, and her supportive family. After the turbulent years of her early 20s, Julia resolved to never trust a man again. That is until Drew Parkington, an old classmate, suddenly comes back into her life.
Julia is forced to examine her life and decide if she can let go of the past and learn to trust again.
Connect with the Author on their Websites and Social media profiles