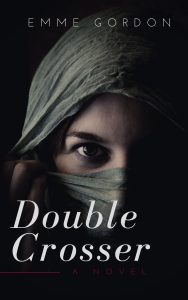 About Double Crosser:
A young man sets out to bring progress and development to his village – at any cost.
Maverick entrepreneur Krish built a billion-dollar business in alliance with Walter, a corrupt political fixer. But only few knew of the demons that relentlessly drive him from within.
Now he plans to steal a fortune – from his own company!
Benjy, a detective driven by deep personal motives, stumbles on the scheme and begins investigating.
A cat and mouse game begins.
But when a double crosser puts everything at risk & threatens his very survival, Krish is forced to choose between 2 stark alternatives – save his long-cherished dream… or the girl he secretly loves.
Will he reach his goal? Or will the powerful forces aligned against him shatter them – and even destroy his life?
Find out in 'Double Crosser'.
A roller-coaster adventure in big finance, rampant corruption, and shining idealism. A stark choice between friendship and love. This action packed thriller will keep you on the edge of your seat!
Buy the book, and follow the author on social media:
Learn more about the writer. Visit the Author's Website.
Buy the Book On Amazon.
Visit the Facebook Fan Page.

Author Bio:
I'm Emme Gordon, I live in Madras with my French wife and two young boys. During the day, I clock time in a cubicle, pretending to code software. In the gloam of twilight, while the world readies to sleep, I transform into a dreamer who indulges joyously in a universe of make believe.