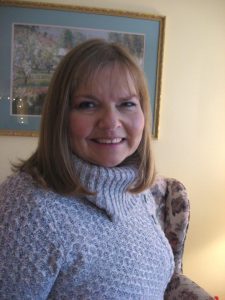 Featured Interview With Valerie Tate
Tell us a little about yourself. Where were you raised? Where do you live now?
I live in a nineteenth century cottage in Ontario, Canada. My passion, besides writing of course, is horses and the sport of Dressage. I have owned three horses in my life. Two are now gone. The third, Devon, is a Canadian Sport Horse/Arab cross. Dogs, specifically Jack Russell Terriers, have played a big part in my life. My current JRT is Jamie, a rambunctious bundle of energy.
I write cozy mysteries. CATNIP and HORSE SENSE are the first books in the Dunbarton Mysteries series.
At what age did you realize your fascination with books? When did you start writing?
I've always been an avid reader. I remember a fellow student in high school asking me facetiously, "Read any good books lately." I had and I told him about them at great length.
My writing started at age twelve – a short story about a ghost pirate ship. Prior to that the only writing I'd done was for school assignments. Since that time, I've written short stories (in English and French) poetry, articles for my university paper and four novels. The first novel is in a drawer somewhere.
Who are your favorite authors to read? What is your favorite genre to read. Who Inspires you in your writings?
My genre of choice is the mystery, from Agatha Christie and Sir Arthur Conan Doyle to Kathy Reichs. I love mysteries with humour. Elizabeth Peters has been a big influence on my own writing.
Tell us a little about your latest book?
Frog Legs is the third in the Dunbarton Mysteries series that began with Catnip and Horse Sense. Chris and Alicia Mallory have returned and now have a Jack Russell Terrier named Charlie. It took more than a year to write because things kept happening in the story that I hadn't intended – marital difficulties, disastrous romances, secrets and suspicions that threaten a marriage, even the arrival of a Witch in town. The Wicca story line was not something I'd thought of when I started the book.
Frog Legs is an environmental mystery. With all of the problems we are creating in the natural world, it seemed like a good theme to develop in this story.
Here is the blurb from the back cover.
The body was found in the early morning, face down in the murky waters of the marsh. There was no question that he had drowned. The question was did he have help? And if he did, who, among the many, irate people upon whose toes he had trod, had helped to send him on his way? The only witnesses have frog legs and they have nothing to say on the matter.
It is summer and the weather is hot but politics in Dunbarton are even hotter. At the centre of the debate is the future of a few acres of wetland, home to mosquitoes, cat-tails and frogs. Life hasn't been the same in the normally peaceful lakeside town following a proposal to sell the local inn to a developer who plans to turn it into a world-class golf resort. The news is greeted with enthusiasm by local residents until it is learned that part of the plan involves the filling in of a large, environmentally sensitive marsh. Battle lines are drawn and, as the heat rises, so do tempers in the small town.
Chris and Alicia Mallory find themselves on opposing sides of the controversy but put aside their differences when one of the protestors is found floating in the marsh. Before long, they are on the trail of a killer and the water hazard has never been deadlier.
Connect with the Author on their Websites and Social media profiles