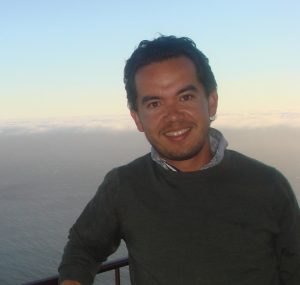 Featured Interview With Tony Lee Moral
Tell us a little about yourself. Where were you raised? Where do you live now?
I'm a mystery and suspense writer, who was born in Hastings, England. I now live in California and lived in Monterey Bay for two years where my latest novel "Ghost Maven" is set. I don't have any pets, though I did have many when I was growing up, as I've always been an animal lover – intact I have a zoology degree.
At what age did you realize your fascination with books? When did you start writing?
Like most authors, I was fascinated with books as soon as I could read. I was writing from an early age too – short stories, poems, and then screenplays. English Literature was always my favourite subject at school, I was always concocting stories in my head and I knew that I was destined to write novels. I'm also known for writing three books on Alfred Hitchcock, as I specialise in mystery and suspense.
Who are your favorite authors to read? What is your favorite genre to read. Who Inspires you in your writings?
My favourite authors as a child were Willard Price, Roald Dahl, the Alfred Hitchcock Three Investigators series and Colin Dann's The Animals of Farthing Wood series. As a teenager, I moved onto Thomas Hardy, Gabriel Garcia Marquez, F. Scott Fitzgerald and Patricia Highsmith, Today I am inspired by Haruki Murakami, Isabel Allende and Paulo Coelho, among many other authors.
Tell us a little about your latest book?
My latest book is a Young Adult Novel titled "Ghost Maven" which is published in the autumn by Saturns Moon Press, an imprint of Cactus Moon Publications. It is the first in a trilogy.
Sixteen-year-old ALICE PARKER moves with her Dad and younger sister to the sleepy town of Pacific Grove, California, to start a new life after her Mom dies. Little does Alice know the strange and terrifying events to come. When she falls into the bay during a kayaking trip, she is rescued from drowning by the mysterious HENRY RAPHAEL. Handsome, old fashioned and cordial, he is unlike any other boy she has known before. Intelligent and romantic, he sees straight into her soul. Soon Alice and Henry are swept up in a passionate and decidedly unorthodox romance, until she discovers a terrifying secret. Alice herself begins to realize her own powers. She discovers she is a "Ghost Maven" with the ability to slay ghosts. But her relationship with Henry brings the wrath of ghosts from a shipwreck who come looking for her, led by the vengeful captain. Ghost Maven is an action packed, modern-day love story between a ghost and a human.
Connect with the Author on their Websites and Social media profiles