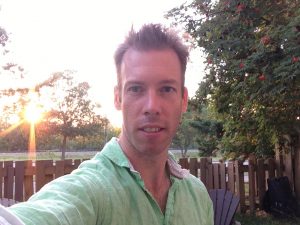 Featured Interview With Timothy Baril
Tell us a little about yourself. Where were you raised? Where do you live now?
I was raised in the countryside, the prairies of Canada. Then moved to Edmonton, the 'big' city. It's not really that big. I went to university at UBC in Vancouver, living there for 5 years. I also spent 8 years in Japan, teaching. I'm currently back in Edmonton.
I've had cats, dogs, lizards, tortoises, snakes and fish as pets. They were all delicious.
I'm kidding. Who eats fish?
At what age did you realize your fascination with books? When did you start writing?
I think my fascination with books started as a toddler. I'd make forts out of them and use them to hit my brothers. But then, thanks to my loving mother, a teacher, I learned to read. Then I learned all the bad words in books and used those on my brothers too.
I wrote a fantasy novel in high school once. Took about 2 weeks. But then my life went on a different path. I returned to writing about 4 years ago and have been trying to make a career of it ever since. I no longer hit my brothers.
Who are your favorite authors to read? What is your favorite genre to read. Who Inspires you in your writings?
I love Piers Anthony, James Clavell, Wilbur Smith, Forgotten Realms, the Hardy Boys and just about anything and everything. I prefer adventure and historical fiction and fantasy, but I will read any genre. Even romance, but only if the heroine is not some miserably insecure weakling who ends up with the richest, most perfect alpha male ever who is then obessessed with her for no reason. Like Fifty Shades. That was terrible. But there's plenty of good stuff out there that's more mature and realistic.
I can't list all the inspiring writers I've had. I think it's just about the author of everything I've ever read. Everyone who has created a little bit of magic for the imagination. But especially those whose stories impart wisdom as well.
Tell us a little about your latest book?
I just published The Vampire: Revenge of the Sadist. It's based on an original work by John William Polidori, published in 1820, which was only a short story, but which did give rise to the modern vampire genre.
It tells the tale of Aubrey Holmwood, a young and very innocent young man who falls under the influence of a very strange man called Lord Ruthven. They leave London for adventure but when Ruthven's character comes into question, Aubrey decides to go his own way.
Aubrey falls in love with a wonderful girl in Greece. His life seems destined for great happiness. That's when Lord Ruthven re-enters his life. When Aubrey ends up hurting the vampire, the demon decides to take his revenge, tearing apart Aubrey's entire world. He must struggle to survive and save the ones he loves.
Connect with the Author on their Websites and Social media profiles