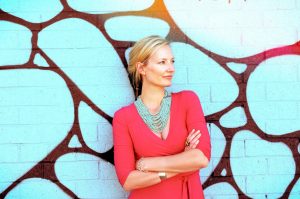 Featured Interview With Stephanie Taylor
Tell us a little about yourself. Where were you raised? Where do you live now?
I'm a high school English teacher who has always loved to read and write. I was born and raised in the Pacific Northwest, but traveled as a model and spent a decade in Florida as a newlywed. My husband and I are back home in Portland with our 12-year-old daughter, a dog, and a cat who got to move back here with us from the Sunshine State. (And for the record: people don't love you on airplanes when you're traveling with a baby and small animals!) I write contemporary women's fiction, have a YA title under the pen name Reed Hall ("@Robertopancake: A Story About a Boy"), and my daughter and I co-author a series of middle grade books.
At what age did you realize your fascination with books? When did you start writing?
I can't remember NOT loving books. In fact, I remember reading the "Pippi Longstocking" books in my room when I was young and supposed to be napping. I started writing as a kid and vividly remember telling my mom that the only things I wanted to be when I grew up were "happy" and "a writer." And now that I'm in my 40s, I can honestly say that I'm both of those things!
Who are your favorite authors to read? What is your favorite genre to read. Who Inspires you in your writings?
I'll honestly read anything that catches my fancy, regardless of author. I like well-written, contemporary fiction, I love women's fiction, YA stories can grab me as long as they aren't dystopian or futuristic, and I'm always a sucker for a good time travel story. Successful indie authors inspire me all the time. I love to read interviews with people who started out where I am and made their dreams come true through creativity, kindness, being genuine and hardworking, and had a smattering of good luck!
Tell us a little about your latest book?
My current book is the first in my women's fiction series. I actually started writing it in 2008, but I ended up tinkering with it, changing the point-of-view, tense, characters, and plot lines until I finally got serious about it last year and committed to seeing it through. It's set on a fictional island off the coast of Florida called "Christmas Key" and it has elements of romance, drama, and humor. There are colorful characters from more than one generation living there (think "Gilmore Girls" meets "Golden Girls") and twists and turns galore. I love spending time on Christmas Key so much that I have ideas for at least five more books in the series!
Connect with the Author on their Websites and Social media profiles
Stephanie Taylor Facebook Page