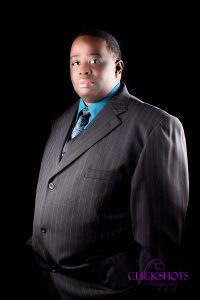 Featured Interview With Sheldon D. Newton
Tell us a little about yourself. Where were you raised? Where do you live now?
I was born here in Nassau, Bahamas where I still reside with my wife, Jennifer M. and our two wonderful children. I grew up with my mom, my brother and three sisters. My dad died when I was very young. This had a tremendous affect upon me, but we grew up okay. My mom worked hard to enable us to have the best life she could give us. Presently, I am a minister of the Gospel, a pastor and the author of over seventeen books and counting. I love sharing principles with people which would enable them to have purpose and fulfillment. I enjoy giving people hope.
At what age did you realize your fascination with books? When did you start writing?
Actually, I enjoyed writing from I was about thirteen years old. I would study the Bible and write page after page of what I was learning. And when I grew old enough and propose to my girlfriend, (now wife) I wrote an entire document of what she could expect from me. I started to develop the habit of reading from age thirteen or fourteen. I love reading.
Who are your favorite authors to read? What is your favorite genre to read. Who Inspires you in your writings?
Permit me to say that my first love when it comes to reading is my Bible. After that, some of the authors I love to read after include, Roberts Liardon, Kenneth E. Hagin, Kenneth Copeland, Gloria Copeland, Jack Canfield, Mark Victor Hansen and Rick Renner. Dr. Myles Munroe greatly inspires me with his books. There are others as well. I love reading books of the Christian Genre and motivational and self-help books as well. I am on a quest to learn more and more of how to live a successful and victorious life and to share the principles I learn with others. I would say that my inspiration for writing comes from the Bible, from the example set by the authors above and from the various experiences of my life and the lives of those I come into contact with. Sometimes I see a need. I see an area where people are in need of help and the inspiration comes to write a book along that line to give what help I can offer.
Tell us a little about your latest book?
My latest book is called "Diligence To The Call Of God" which answers one of the fundamental questions of humanity. And that question is, "Why am I here?" This book goes into great detail concerning discovering the purpose you were born and the importance of fulfilling that purpose. It is the third in a series on the subject of Diligence. My first book, "Diligence To The Things Of God" deals with developing and maintaining a closer walk with God. The next book in the series in, Diligence, The Master Key To Achieving Your Dreams." As I studied and researched the subject of diligence I came to see that it is not just the key to spiritual success, but to success in every area of our lives. So I wrote this book as a motivational, inspirational and self-help book to help people see how they can overcome procrastination and reach their goals and dreams.
Connect with the Author on their Websites and Social media profiles
Sheldon D. Newton Facebook Page