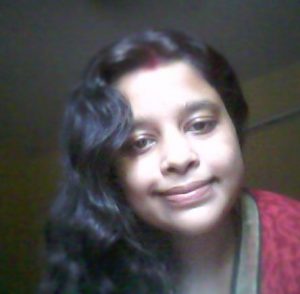 Featured Interview With Rajashree Srivastava
Tell us a little about yourself. Where were you raised? Where do you live now?
Well, I was born and brought up in a small mining town of Talcher in India, Now I live in the capital New Delhi.
Pets, well… I used to have love birds until I starved them to death (it was unintentional really!)
At what age did you realize your fascination with books? When did you start writing?
I guess when I read my first book, The Thorn Birds by Collen McCollough. I was probably 12 and that book introduced me to the beauty of words.
I started early, i remember writing Diary entries (I wonder where those diaries went), writing had always been a passion for me, Fountain pens and coloured papers intensified my love of writing and I still use them.
Who are your favorite authors to read? What is your favorite genre to read. Who Inspires you in your writings?
I loved Collen McCollough and also Gone with the wind by Margaret Mitchel made me love literature even more.
I idolise Leo Tolstoy and Harper Lee. I have many favorites
I love to read Classics and paranormal mysteries, historical mysteries are my favorite genre. In fact, I can read anything and everything
Tell us a little about your latest book?
Enchanted By those Magnificent Ruins is a story that revolves around the Legend of Bhangarh; a city that diminished to nothingness "mysteriously" within a night. My book retells the story of a curse but in a totally unexpected way. A cursed ruin, a historical mystery and a mortal in love with dead; that's pretty much the hot ingredient in it.
Connect with the Author on their Websites and Social media profiles
Rajashree Srivastava's Website
Rajashree Srivastava Facebook Page