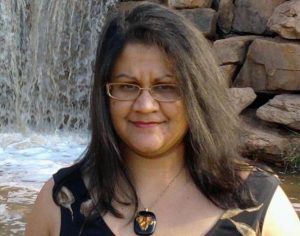 Featured Interview With Pupola
Tell us a little about yourself. Where were you raised? Where do you live now?
Pupola was born in Dhaka, Bangladesh. Her mother is Shayla S. Ali and father is Dr. Ashraf Ali. Her first year was spent in Bangladesh University of Engineering and Technology (BUET) campus in teachers' quarters. She immigrated to USA with her parents when she was two years old. Her parents moved around quite a bit within continental USA. Pupola completed her Bachelor's degree in Political Science from University of Washington in Seattle. She and her husband lived in Norman, Oklahoma from 2010 to 2014. They now live in Seattle area with their baby boy Ethan. She has published two collections of poetry books, "Random Chemicals and Snotty Love Poems" and "A Mindful Wilderness".
At what age did you realize your fascination with books? When did you start writing?
Both around sixth grade.
Who are your favorite authors to read? What is your favorite genre to read. Who Inspires you in your writings?
Jules Vern, Jane Yolen, and H. G. Wells for both. I like fantasy, sci-fi, and contemporary.
Tell us a little about your latest book?
In the near future, Burgundy Hues, a teenage girl will die from the Felern virus with no cure yet. Death is imminent, and the end is a painful one. Burgundy Hues sadly has found herself in such 'shoes'. One comforting technological solution emerged. A virtual reality machine called the V.R. Switcher is available for Felern victims.
Burgundy was selected as a lucky candidate for the V.R. Switcher. Hope is contained in a dream come true. What will Burgundy choose?
Connect with the Author on their Websites and Social media profiles