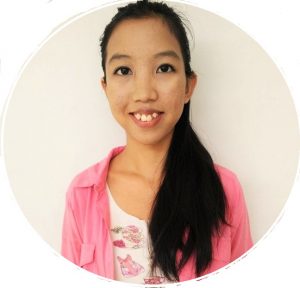 Featured Interview With Pet Prayonghom
Tell us a little about yourself. Where were you raised? Where do you live now?
I was born in Phuket, Thailand, inside a Christian missionary group. Due to our charity work, we moved often, and I grew up hopping all over the Thai country. Now I'm seventeen and settled in Bangkok. I spend my time studying, working as a receptionist, saving up for novels and spending entirely too much money on tasty baked goods.
At what age did you realize your fascination with books? When did you start writing?
That's hard to say, but I know I loved reading by the time I was three years old. Writing came several years later, and I started writing long, complicated stories when I was eight or nine years old. One of them involved a golden key, monsters, a dragon, a princess's servant, and a mischievous squirrel. That story was about two hundred pages long.
Who are your favorite authors to read? What is your favorite genre to read. Who Inspires you in your writings?
My favorite authors of all time would be Ray Bradbury, Suzanne Collins and Cassandra Clare. I'm drawn to fantasy fiction, but actually really like children's literature. I find it the funniest and easiest books to read.
Tell us a little about your latest book?
I wrote 'The Doorway' when I was sixteen years old, and got a contract with Halo Publishing when I was seventeen. 'The Doorway' is a fantasy fiction novel about a monster, who creates a magical world where everything appears perfect. People enter this world by a doorway that only appears on Halloween, and are immediately attracted to this world. They are then faced with the choice of staying in the magical world behind the doorway, or returning to real life.
It took me three months to write the manuscript, and another three to edit it. It took another four months, working with Halo Publishing, to get it published as an ebook. It would have taken less time, if I hadn't been so picky about the cover design. But my desire for perfection paid off, as the book cover, which I co-designed, won an Editor's Choice badge from Teenink.com, and the artwork was recently featured in their May 2016 magazine.
Want to hear a funny story? I had one day before the deadline, when I had to send the book cover in to the production team. Being the ridiculous procrastinator that I am, I finished work, came home and worked four hours straight on the book cover (I had a designer sketch it, but I had the job of filling in all the color). I passed out from exhaustion afterwards, and woke up two hours later.
Connect with the Author on their Websites and Social media profiles