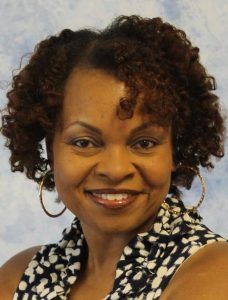 Featured Interview With Paulette Harper
Tell us a little about yourself. Where were you raised? Where do you live now?
As a bestselling, award winning author, and coach, Paulette has authored six books, including her award winning book Completely Whole. She is a gifted inspirational speaker and workshop facilitator. She has appeared on Television and countless radio shows sharing her faith and her expertise to the listening audience. She has been a contributing writer for Real Life Magazine, Black Pearl Magazine and CBN. Paulette currently resides in Northern California
At what age did you realize your fascination with books? When did you start writing?
My writing journey started in 2007 with my first non-fiction book, That Was Then, This is Now which was published in 2008. I would have to confess, I'm a late bloomer when it comes to writing. I didn't grow up with a passion or desire to write or to become an author. In fact, I didn't have any author friends, who I could get words of wisdom from, or advice. But with a nudge from the Lord and plenty of experiences about life, I accepted the challenge and begin writing. Nine years later, I've written six books and I write in various genres including Christian nonfiction, fiction and a children books. My spiritual roots enables me to write books that inspire, encourage and strengthen readers, while the desire to write fiction has enabled me to write stories that entertain.
Who are your favorite authors to read? What is your favorite genre to read. Who Inspires you in your writings?
As an inspirational and fiction writer, I write to inspire and empower readers. I write because I feel I have message to share with readers not only to entertain readers but to help them grow spiritually. I love to mix real life stories into my fiction. Although each story is unique, we experience some of the same feelings, situations and challenges in life in which the reader can identify.
My favorite genre to read is Christian fiction and nonfiction
Tell us a little about your latest book?
My work in progress is my first inspirational fiction romance novel, Secret Places Revealed. I love reading romance books and writing a story that brings two people together for the sake of finding love was something I thoroughly enjoyed. Aaron Blackman is not looking for love, in fact the only thing he has on his agenda is adding to his real estate development portfolio, while Simone Herron has her own internal battles with trust and abandonment. One decision on her part leads her to meet the eligible bachelor who is smitten by her, but has made a vow to himself not to get involved.
I've always wanted to write fiction and the idea behind Secret Places Revealed came from a desire to write my own love story.
Teaser:
A broken man, a woman on the run, a love that won't be denied.
Single—and very content–real estate developer Aaron Blackman is determined not to be in another relationship. He's experienced enough drama to last a lifetime. The only thing garnering his attention now is his growing business. And he plans to keep it that way. Then Simone Herron waltzes into his life, beautiful and confident. Fighting to keep his promise to himself—to remain single– he soon discovers that when it comes to love, some promises must be broken.
After losing her fiancé in an untimely death, Simone Herron relocates. She desperately needs to put the past behind her and start a new chapter in her life. While love is the farthest thing from her mind, she experiences an attraction to the handsome Aaron Blackman that frightens her. She's built a wall around her heart, but can she find the strength and courage she needs to welcome love again? To do so, she must conquer her fears and allow God to put all of her broken pieces back to together.
It took me about 6 months to write Secret Places Revealed
Released date Sept 27, 2016
Connect with the Author on their Websites and Social media profiles