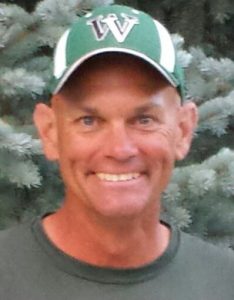 Featured Interview With Paul Venosdel
Tell us a little about yourself. Where were you raised? Where do you live now?
My love for baseball began when I was five years old and continues today. I manages players ages 6-14. in more than 400 games over the last nine years, winning more than 60%, including 13 Championships in Travel ball, League, and Tournament. I believe inspiring kids matters most and instilling truth, confidence, and character in the lives of children is huge!
I was raised in the Central Valley of California. I moved to Idaho about ten years ago. We do have a pet, the family cat named Mojo.
At what age did you realize your fascination with books? When did you start writing?
The last couple of years I really became a reader but growing up as a kid I didn't have much interest. I think that is a big reason why school was boring and hard for me.
I started writing last year. When I saw the amount of crying during youth baseball games it got me inspired to tackle the problem through a fiction book aimed at 10-12 year old boys.
Who are your favorite authors to read? What is your favorite genre to read. Who Inspires you in your writings?
John Grisham and Dr. Charles Stanley are my favorites. Ruthie Knoblock inspired me to write my current book.
Tell us a little about your latest book?
The book is based on my experience with youth baseball over the last nine years.
Brent, the coach's son, is his father's best player on the 12-year-old Little League baseball team. The team is playing for the State Championship. His team is ready. They expect to win. But outbursts of uncontrollable anger from players, their parents, coaches, and officials threaten Brent's enthusiasm and concentration for the big game. Game Day comes, and Brent's nerves and emotions are a wreck. Then some unexpected events during the Baseball Championship event open his eyes to a score that really counts, even after the Championship game. It was a close and exciting game, but Brent is excited about an entirely different score.
Connect with the Author on their Websites and Social media profiles