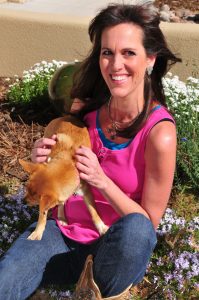 Featured Interview With Pamela K Witte
Tell us a little about yourself. Where were you raised? Where do you live now?
My favorite place to breathe, write and read is my middle-of-nowhere home in the mountains where I live with my husband, dogs, deer, elk, bears and mountain lions. Currently I'm obsessed with my new middle grade Mom's Choice Award Winning novel, JET LEE DRAGON WARRIOR. A thrilling action adventure filled with monsters, mayhem, magic and loads of kung fu-skull-cracking action. I love being an author of action and adventure books for middle-grade and young adults. I dig martial arts, dragons, tombs, treasure, pharaoh kings, mummies, Aztec warriors, magic and mayhem. My hobbies include hiking, river rafting, skiing, sailing, martial arts, SCUBA, exploring, caving, rappelling, treasure hunting, spelunking, archeology, and introducing kids to faraway places like Egypt, Mexico and China and not so faraway places like New York City. If my characters do exciting, extreme things like repel off mountainsides or explore subterranean crystal caves, you can be sure, I tried it first! I'm often seen prowling the forests of New Mexico in search of my muse. I'm guilty of writing the occasional news paper article, randomly entertaining children with spontaneous acts of crazy, and totally craving adrenalin! I love to hear from fans and think fan art the coolest!
At what age did you realize your fascination with books? When did you start writing?
I'm certain I was too young to really "realize" my fascination with books. I think it sort of came around organically. Books and reading were just there, pretty much always. Reading books was like hanging out with my best friend, I couldn't get enough. Only, unlike my best friend, books were with me long after bedtime and on road trips and when I was lonely… Which was mostly never because books were the best company. Always entertaining, interesting, educational and available.
I started writing in the 6th grade when my teacher suggested I write a poem for a magazine contest. The poem was published and I was hooked. Shortly after, I learned that all the heroes and villains I imagined in my head could be real if I just put them down on paper. So I began my writer's journey while learning how to write books filled with heroes on journeys of their own.
Who are your favorite authors to read? What is your favorite genre to read. Who Inspires you in your writings?
So many authors! It's difficult to have a favorite. When I was a kid I was obsessed with Walter Farley's Black Stallion books. Talk about adventure! I went everywhere with Alec and the Black (read the books and you'll get the reference). And of course, Nancy Drew, because I've always loved a good mystery. As an adult, may favorite genre is STILL kids books, middle-grade and young-adult. I love them because they are fast-paced and pull me in instantly. And probably because I am just a kid who never really grew up! I love to read Cornelia Funke's books, and Kate DiCamillo's too. Also Suzanne Collins' middle-grade Underlander Chronicles, and of course JK Rowling's Harry Potter books! And most anything about Peter Pan and Captain Hook. Aren't swashbucklers and fairies awesome?
When it comes to being inspired… Life inspires me. People inspire me. Nature inspires me.
Tell us a little about your latest book?
How about the cover blurb? I like it a lot, and it pretty much says it all.
Born in the year, month, day and hour of the dragon, JET LEE DRAGON WARRIOR, is destined for karate-kicking greatness. Too bad he's such a loser. Bullied on a daily basis and working in the Wu's fish shop to earn his allowance, twelve-year-old Jet thinks things can't get worse. He learns how wrong he is, when a beast-man attacks his mom and vows to take over New York City. Saving the city is tough for anybody, but its nearly impossible when you're in sixth grade. Bullies, detention, principals and girls… friends keep getting in the way. It's a whirlwind week of subway chases, demon spit and samurai swords.And time's running out. Jet must connect with his mysterious inner animal before Friday's field trip to save his friends, family and the world.
Connect with the Author on their Websites and Social media profiles