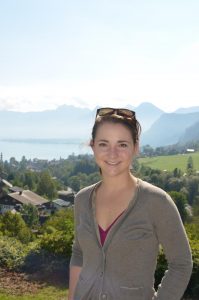 Featured Interview With Paige M Hill
Tell us a little about yourself. Where were you raised? Where do you live now?
I was born and raised in Austin, TX, then moved out to SF bay area for 8 years. Recently I moved to Dallas, though I am still a practicing engineer in San Francisco. I travel back and forth. It's confusing. The only thing constant in my life are my two dogs (Katniss and Bentley), my husband, and my writing as an outlet amongst the chaos.
At what age did you realize your fascination with books? When did you start writing?
I was first fascinated with television and writing fan fiction for my favorite shows (Buffy the Vampire Slayer in sixth grade.) In middle school, I enjoyed a brief stint as a hard hitting journalist and Op/Ed contributor for the school newspaper. It wasn't until I was in my late 20s that I began writing full length novels as an outlet, and as a way to enjoy stories in my favorite genres after I had finished a great series.
Who are your favorite authors to read? What is your favorite genre to read. Who Inspires you in your writings?
I've always loved reading and writing dystopian and soft-speculative stories, since I was a child. Obviously Suzanne Collins and the Hunger Games. Any novel that addresses social issues (whether historic or speculative) really pulls on my heart strings and encourages me to write in a such a way to get myself and others thinking about these issues. I do also enjoy southern, southwestern novelists: Sue Monk Kidd and Barbara Kingsolver.
Tell us a little about your latest book?
I'm so excited that all six parts of my new, YA series, Eminent are released as one book: Eminent (Omnibus). Eminent pulls you into a dystopian landscape through the perspectives of Ava and Eli and a sensational weaving of their two worlds: the Plebeian world in the sectors, and the Eminent world in the Citadel.
SYNOPSIS:
Centuries ago, when the Great Virus emerged, all were blindsided… Except for the Eminent, whose founders prepared for the pandemic and successfully isolated their community within the walls of the Citadel. But the Eminent were not the only ones who survived. Eventually, the exposed Plebs gathered beyond the Citadel's wall and built their own outer-wall to protect the sectors. To this day the Plebs still reside in these sectors, between two circular walls, governed by the reigning Eminent who continually work towards an ultimate cure.
Now, during the 120th Eminent Alignment Ceremonies, candidates are to align, as always, with one Eminent match in order to partner and create the next generation of Eminent. But this year's Alignment is far from ordinary as 17-year-old Ava Rayner, first born daughter of Chancellor Gwen Rayner and next in line for chancellorship, is a candidate. Everyone wants to know what kind of leader will she be. Will Ava meet her mother's and the Council's expectations as an Eminent loyalist, or will her judgment continue to be clouded by the memory of her father, the late Chancellor who went missing beyond the outer-wall?
Connect with the Author on their Websites and Social media profiles