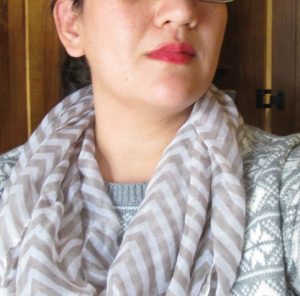 Featured Interview With Page Zaplendam
Tell us a little about yourself. Where were you raised? Where do you live now?
Having grown up in south Texas, I am hispanic by heritage even though my genetic background is German-Irish and Filipino. This produces a really multicultural outlook on many levels: food, traditions, the arts. My parents always wanted us to have an open mind about the world, but to be critically thinking, discerning individuals. I like to think they achieved that. I live with six adorable rugrats and one papa bear without whom authorship would be an impossibility.
At what age did you realize your fascination with books? When did you start writing?
When did I not have a fascination with books? When I was kid, I was the nerd who came up with the weird questions, who was so far ahead in 2nd grade reading that my teacher stuck me in a corner by myself with 4th gr. reading books. My summer fun was spent under a tree eating carrots and apples and reading, reading, reading. And because I loved the stories I read, I always wanted to be a writer, but good writing requires understanding humanity. That's something I didn't acquire for many years, so I didn't start seriously writing to publish until 2007.
Who are your favorite authors to read? What is your favorite genre to read. Who Inspires you in your writings?
Some of my new favorite authors are Ryk Brown, Lindsay Buroker, and Larry Correia. They've been really inspirational to me as far as pursuing the dream and I've really enjoyed reading their work. I appreciate science fiction and clean romance. Military scifi, space opera, and Regency romance in particular I find myself going back to again and again. I only wish I had the technical knowledge to convincingly write space scifi, but engineer I am not.
Tell us a little about your latest book?
My debut novel is titled Order of the Blood, and if you like a historical vampire story with depth and humor, you'll find it satisfying. I was stoked to hear that some of my most critical readers thought it was hugely entertaining (my dad especially, who has more than once told me something I wrote wasn't good enough to publish). It took me two years from first draft to publication, but I really, really enjoyed the process. The main character, John Grissom, vampire and bacteriologist, was just a fun character to write. He's a bit snarky, a bit captain obvious, a bit tragic hero. I wanted to keep historical accuracy but approach it through our modern lens, which can be a bit flippant.
I wrote it in the first place because the vampire narrative, while it intrigued me, was always dissatisfying. The idea of any human losing his free will involuntarily was preposterous, so I wanted to address that by reinventing the vampire narrative as a contractible disease (imagine my surprise in seeing tv show iZombie taking the same tack!) I think I really pulled it off with success.
I've started on the sequel, so hopefully that will come out sometime in late 2017. I've included the excerpt for bk 2, The Hellhound of Derbyshire in the back of Order of the Blood.
In the interim, as in, later this year, I'll be shopping for agents to represent the first book in a new post apocalyptic dark ages scifi series. If you check out my website, I'll post about sales and new releases. And John Grissom, vampire extraordinaire, loves questions! He lives a very solitary life so any correspondence makes him really happy. Readers who want to contact him can ask questions through the Goodreads portal, on the website, or through my email.
Connect with the Author on their Websites and Social media profiles