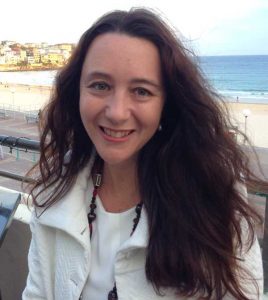 Featured Interview With Michelle Saftich
Tell us a little about yourself. Where were you raised? Where do you live now?
I was born and raised in Brisbane, Australia, the eldest of two girls. My mother is a fine artist and my father is now a retired electrician. I have also spent time living in Sydney and Osaka, Japan. I find big cities stimulating, but after the birth of my first child, I moved back to Brisbane to be close to family. My two sons are enjoying being raised in Brisbane with a large backyard, plenty of sunshine, wild summer storms and a black cat, who hangs out with them, much like a dog. My husband is a singer/songwriter and an accomplished musician. Lots of creativity around me!
At what age did you realize your fascination with books? When did you start writing?
By the age of six, I had promised myself that I would one day be a published author. I can remember being a young child, looking at the book shelves in our local library, wondering upon which shelf my book would sit. By the end of primary school, I found it difficult to find a book in the school library that I hadn't checked out and read. I loved reading and found I could read quickly. In Year 7, my teacher asked if I could read out loud a chapter from a novel to the class each day, something I enjoyed doing immensely.
My grandmother is a playwright and I have always felt a connection with her. I would sneak into her writing area, ogling her huge, heavy typewriter, scanning all her press clippings about her plays and I longed to have a space just like it. I can recall sitting on her lap at age nine, reading to her an eight-page story I had written, just for fun. I think I've always been reading and writing.
Who are your favorite authors to read? What is your favorite genre to read. Who Inspires you in your writings?
I have read broadly, exploring a range of genres and authors. As a younger reader, I loved historical fiction and romance. I treasure such books as "To Kill a Mockingbird" and Jane Austen novels and I loved Wild Swans by Jung Chang. I have enjoyed biographical novels about Marie Antoinette and early writers such as Mary Shelley. I like stories about strong, inspiring women and works that inform and educate as well as entertain.
Tell us a little about your latest book?
My historical fiction novel, Port of No Return, was inspired by my grandparents' true story of having to flee their Italian town, with their children, at the end of World War II. At that time, their city, Fiume, a beautiful portside city, was taken and absorbed into Yugoslavia – lost to Italy forever.
In May, 1945, Yugoslav Partisans came down the hills into the city of Fiume and began rounding up those Italians, known to have worked with the Germans during the war, and executing them.
My father, a great oral storyteller, had told my sister and I a few snippets of his parents' plight. He was fond of telling how his mother had stood up to the Yugoslav Partisans when they had come knocking on their door, seeking to arrest and kill her husband. She had shown great bravery in telling them that her husband had left her for another woman, and was not at home.
Inspired by these family tales, I decided to do some research about the city and came across a startling post-World War II conflict. Hundreds of thousands of Italians fled the region as the Yugoslav Army moved in, leaving behind their homes, their livelihoods, their friends.
I decided to write about their experiences.
It took two years to write. I talked to other Italians who had fled Fiume – ones who could remember being shot at trying to cross the town border to escape, ones who could recall the Partisans coming down the hills.
I have tried to capture their fear, their loss, their desperation – while informing readers of this little known conflict that affected so many lives.
Personally, it has been wonderful to write about and record my family heritage, while giving the people of this region a voice. I have felt honoured to tell their story and have loved every word of it.
Connect with the Author on their Websites and Social media profiles
Michelle Saftich Facebook Page