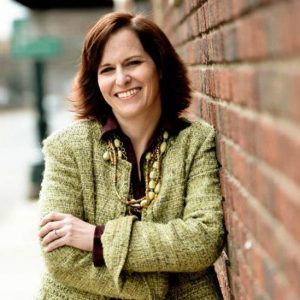 Featured Interview With Kimberly Brouillette
Tell us a little about yourself. Where were you raised? Where do you live now?
After being born on an Air Force Base during Vietnam, my family came home to Concord, North Carolina. I'm a Southern girl whose been mostly raised in my beautiful hometown near Charlotte. I have developed a deep love and admiration for history, great books, travel, music and animals. I'm passionate about writing. As a missionary kid, I had the unique opportunity to meet many people and live in 2 other countries, Mexico and Costa Rica, as well as a number of states all over America. Fortunately, we returned to my hometown, where I also have had the benefit of a strong base of family and friends for which I am thankful for. I am blessed that many of them live within miles of my home. I share my life with my best friend and soulmate, Chris, and have 2 beautiful daughters, Ashlyn and Kelsey. I've even been blessed that my eldest has given me the most adorable granddaughter I could ever have hoped for. My furbaby, Max, is a 120 lb white German Shepherd who loves to keep me company as I write and is always jealous of any attention I give to anyone else.
At what age did you realize your fascination with books? When did you start writing?
I've loved to read since I was in elementary school, but I was much older before I actually started a career as a dedicated writer. For over 20 years, I have built my career in marketing, advertising and publishing, however for a majority of that time, I have functioned as a graphic designer or marketing professional. About 10 years ago, I began to focus more on editing other authors' books, as well as some periodical writing. However, I didn't realize my true passion for writing until about 5 & 1/2 years ago when I began working with Karen Vance Hammond in co-authoring our award-winning, paranormal mystery thriller, "Secrets in the Shallows" (Book 1, The Monastery Murders). When she was unable to continue working with me to write the second book, "Devil in the Details" (Book 2, The Monastery Murders) due to family obligations, I took up the mantle on my own and pressed forward. I was thrilled when Books 1 and 2 won the 2015 and 2016 Paranormal Awards, respectively. Currently, I am writing the last book in the trilogy, "Method in the Madness" (Book 3, The Monastery Murders).
My writing will not stop there. At this time, I have approximately 15 years of projects planned, including an epic prequel series that may take an additional 10 years to complete. I also plan on writing a screenplay for the first trilogy, in addition to working on multiple film projects with Chris. Eventually, I plan on diversifying into additional genres, including other dark fantasies and maybe even some sci-fi. Since discovering my passion for writing fiction, I have entered in the most rewarding and satisfying part of my career to date. One of my greatest rewards is for readers to thoroughly enjoy my books, in which I have invested so much of my time, talents and energy.
Who are your favorite authors to read? What is your favorite genre to read. Who Inspires you in your writings?
I enjoy a variety of book genres, although I find my personal reading time to be rather depleted at the moment, due to life obligations and writing my upcoming novel. My favorite genres include horror, paranormal thrillers, mysteries and fantasy, although I have many others I enjoy, depending on my mood. Some of my favorite authors include Stephen King, Edgar Allen Poe, J.R.R. Tolkien, C.S. Lewis, R.A. Salvatore and Richard Knaak, although I must admit that King is one of my strongest influences. I have over 40 books stored on my Kindle, waiting to be discovered, once I have a little more time. (I'm not kidding!) My ultimate dream is to be able to quit my day job and write full-time.
In my own writing style, I have developed an eclectic mixture with combines Alfred Hitchcock's suspense, Agatha Christie's mystery and Stephen King's horror. My current series is a true whodunit and I LOVE to use cliffhangers. Some of my favorite chapters to write feature paranormal activity or horrifying dreams. Although my books definitely keep my readers on the edge of their seats and turning the pages, I am proud that I have managed to maintain a PG-13 level in regards to sexual content and foul language. Violence is to be expected in murder mysteries, but by utilizing a Hitchcock-esk approach, I have succeeded in avoiding the worst of the violence. By using creative suspense combined with feeding the reader's imagination, I truly believe I have been able to balance the essence of horror in a way that I have not reduced my standards.
I also love to draw the reader into the story so that they feel like that are a part of it. I like to call it "writing up close and personal." I allow the characters' senses, feelings and thoughts to dominate the story, which enables my readers to be able to look inside of the characters and feel like they know them. When a reader says that they feel like my characters are so real that they feel they could pick up the phone and call them, then I have accomplished one of my primary goals.
Tell us a little about your latest book?
DEVIL IN THE DETAILS (Book 2, The Monastery Murders)
2015 PARANORMAL AWARDS WINNER FOR FICTION!
In the small, quiet town of Wattsville, Maine, a killer's victims cry out from their graves to Deputy Christopher Williams. With the onslaught of paranormal activity, Williams finds himself unprepared for this new type of investigation. Fortunately, he meets a fascinating, amateur paranormal investigator, Nancy Jones, who discovers enlightening spiritual evidence that could break the case wide open, while capturing his heart.Meanwhile, a murder case continues to be built against a long-time religious leader.
Meanwhile, others uncover an unexpected past history, bringing to light numerous deep secrets long hidden away. Decades of lies have veiled many truths, but the walls of deception have begun to crumble. Will the real killer finally be revealed? What are the secrets that have been concealed for so long? Can Williams find the truth before more innocent lives are lost? The answers will only be found by searching for the Devil in the Details.
Enjoy free excerpts for both books 1 and 2 on Amazon:
SECRETS IN THE SHALLOWS (Book 1)
Kindle: http://www.tinyurl.com/SITS-K
Paperback: http://www.tinyurl.com/SITS-Pbk
DEVIL IN THE DETAILS (Book 2)
Kindle: http://www.tinyurl.com/DITD-Kin
Paperback: http://www.tinyurl.com/DITD-Pbk
METHOD IN THE MADNESS (Book 3) IS COMING LATE 2016!
Read my blog or find me on Facebook for more information.
Connect with the Author on their Websites and Social media profiles
Kimberly Brouillette's Website
Kimberly Brouillette Facebook Page